The Australian share market or S&P/ASX 200 (INDEXASX: XJO)(ASX: XJO) index is tipped to open slightly higher Tuesday morning, according to the Sydney Futures Exchange.
Here's what you need to know:
SFE ASX 200 futures: +3
Australian Dollar ($A) (AUDUSD): 77.73 US cents
Dow Jones (DJI): down 0.6%
Oil (WTI): $US61.38 per barrel
Gold: $US1,323 per ounce
Overnight, London-listed shares of BHP Billiton Limited (ASX: BHP) and Rio Tinto Limited (ASX: RIO) closed up 0.4% and down 0.3%, respectively.
Australian Investing News
Making news in Australia and in the ASX 200, rail freight company Aurizon Holdings Ltd (ASX: AZJ) released its response to the Queensland Competition Authority's (QCA) draft decision. Released in December, the QCA said Aurizon's maximum allowable revenue for the period to June 2021 was $3.89 billion — $1 billion less than the figure proposed by Aurizon. Aurizon wasn't happy with the decision and its investors sold down its shares on the news.
This morning, Aurizon said it, "believes the QCA fundamentally fails to recognise the commercial and regulatory risks Aurizon Network undertakes in operating the Central Queensland Coal Network (CQCN)." Aurizon pointed to the "reasonableness" of the QCA's maximum allowable revenue figure, the assumed rate of return and the QCA's lower maintenance allowance.
Elsewhere, currency business OFX Group Ltd (ASX: OFX) released a trading update as part of its investor day presentation in Sydney. OFX Group revealed that transaction growth has continued from the first half of its 2018 financial year and into the second half; its fee and commission revenue remained stable; transaction values were up and it was experiencing positive momentum across all geographies.
Finally, Gentrack Group Ltd (ASX: GTK), a $570 million software company, announced that its shares will be included in the S&P/NZX 50 Portfolio Index. Gentrack Chairman John Clifford said, "Inclusion in the S&P/NZX 50 Index is a significant milestone for Gentrack following our listing in June 2014 and we look forward to delivering shareholders continued value growth."
Join Rask Group's Free Investor Club Newsletter
If you like this article, you should know that I share all of my favourite resources in the free Rask Investor Club Newsletter.  It's free to join.
Free: Join Rask's Investor Club Newsletter Today
Disclaimer: This article contains general information only. It is no substitute for licensed financial advice and should not be relied upon. By using our website you agree to our Disclaimer & Terms of Use and Privacy Policy.
Rask Media
Free high-quality* financial news for everyone (*with an occasional spelling mistake). That's our mission. It's what we do. Visit raskmedia.com.au to find the latest news, insights, video and audio content.
Related posts
Investors Podcast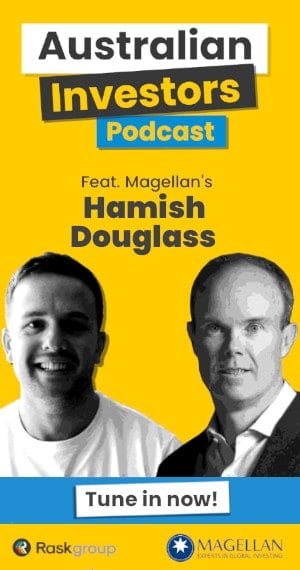 Search: