ASX shares of Aurizon Holdings Ltd (ASX: AZJ) and Retail Food Group Limited (ASX: RFG) have fallen more than 6% on Monday.
Aurizon Holdings
Shares of the rail freight company Aurizon Holdings had fallen 6.4% following an announcement to ASX investors earlier in the day. The Queensland Competition Authority (QCA) released its regulatory draft decision on Aurizon's extensive rail networks for the period through June 2021.
The regulator believes Aurizon's Maximum Allowable Revenue (MAR) is $3.89 billion for the period.
However, Aurizon said the regulator had made "fundamental errors and miscalculations in its assessment" and if implemented, "would have significant implications for the operational efficiency, volume capacity and reliability of the Central Queensland Coal Network".
Importantly, the logistics company said the Regulator's decision under-funds its ability to maintain and operate a rail network that underpins Australia's second largest export industry. Last year, Queensland's coal market generated $36.2 billion in export revenue and employed nearly 31,000 people, according to Aurizon.
Investors were unenthused by the decision and heavily discounted the company's shares.
Retail Food Group
Shares in the owner of Donut King, Gloria Jeans, Pizza Capers and other fast casual dining franchises were sold lower on Monday following scathing allegations that first appeared in Fairfax Media.
Over the past three months, shares of Retail Food Group have fallen 41%. Last week alone, Retail Food Group shares dropped from around $4.40 to $3.10 when the allegations of franchisee mistreatment surfaced.
The company responded to Fairfax's reporting this morning saying that, "it does not accurately reflect its current business, its proactive efforts to better assure employee entitlement compliance and the levels of support it provides to franchisees."
Retail Food Group said it had received one enquiry from an employee through its support hotline, which it is investigating. However, it admitted that "isolated incidents" do occur.
"It goes without saying that RFG takes any allegation or complaint of employee underpayment extremely seriously and diligently investigates with a view to remediating any genuine entitlement underpayment."
Retail Food Group shares have fallen 62% in 2017.
Rask Media
Free high-quality* financial news for everyone (*with an occasional spelling mistake). That's our mission. It's what we do. Visit raskmedia.com.au to find the latest news, insights, video and audio content.
Related posts
Investors Podcast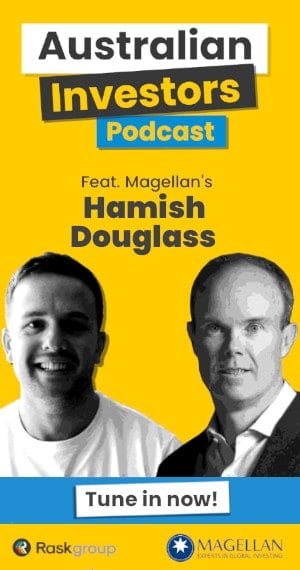 Search: