The Australian share market, or S&P/ASX 200 (INDEXASX: XJO)(ASX: XJO) index, is expected to open higher Thursday morning, according to the Sydney Futures Exchange.
Here's what you need to know:
SFE ASX 200 futures:
+55
Australian Dollar ($A)
(AUDUSD)
:
79.28 US cents
Dow Jones:
up 1%
Oil (WTI):
$US60.74 per barrel
Gold:
$US1,353 per ounce
Overnight, London-listed shares of BHP Billiton Limited (ASX: BHP) and Rio Tinto Limited (ASX: RIO) closed up 2.8% and 1.8%, respectively.
Australian Investing News
Today, Suncorp Group Ltd (ASX: SUN) will be in the news. The $17 billion banking and insurance heavyweight released its half-year report to the ASX this morning. Suncorp reported a 9% fall in revenue to $7.8 billion and a profit of $452 million, down 16% on the prior corresponding period.
Telstra Corporation Ltd (ASX: TLS) released its half-year report this morning. Australia's largest telecommunications business reported a 6% jump in revenue versus the same period last year, with profit down 4.9%.
ASX Ltd (ASX: ASX), the operator of Australia's largest stock exchange, increased its half-year revenue 7.8% to $501 million with a profit of $230 million, up 5%. ASX Ltd declared a dividend of $1.07 per share, fully franked.
Finally, CSL Limited (ASX: CSL) will again be a focal point for investors following the release of its half-year financial results yesterday. For the six months to 31 December 2017, CSL reported a 13% jump in revenue to $US4.1 billion with profit up 35% to $US1.1 billion. An unfranked interim dividend of 79 US cents was declared. It shares ended Wednesday 5% higher.
Join Rask's Investor Club Newsletter Today
You can join Rask's FREE investor's club newsletter today for all of the latest news and education on investing. Join today – it doesn't cost a thing. BUT, you'll need a good sense of humour and a willingness to learn.
Keep Reading
Disclaimer: This article contains general information only. It is no substitute for licensed financial advice and should not be relied upon. By using our website you agree to our Disclaimer & Terms of Use and Privacy Policy.
Rask Media
Free high-quality* financial news for everyone (*with an occasional spelling mistake). That's our mission. It's what we do. Visit raskmedia.com.au to find the latest news, insights, video and audio content.
Related posts
Investors Podcast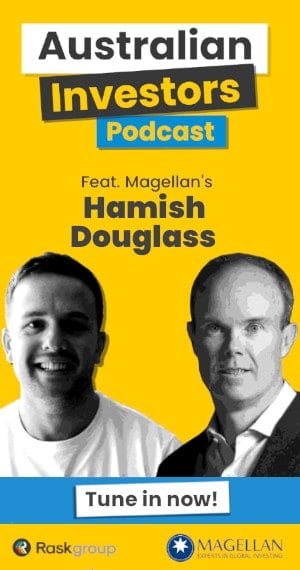 Search: