The Australian share market, or S&P/ASX 200 (INDEXASX: XJO)(ASX: XJO) index, is expected to open lower on Friday morning, according to the Sydney Futures Exchange.
Here's what you need to know:
SFE ASX 200 futures:
-18
Australian Dollar ($A)
(AUDUSD)
:
80.44 US cents
Dow Jones:
up 0.1%
Oil (WTI):
$US66 per barrel
Gold:
$US1,350 per ounce
Overnight, London-listed shares of BHP Billiton Limited (ASX: BHP) and Rio Tinto Limited (ASX: RIO) closed down 0.2% and up 0.4%, respectively.
Australian Investing News
This morning, shares of James Hardie Industries plc (ASX: JHX) will be a focal point for investors after the building products company reported its third-quarter financial results to the market. For its financial year to date, James Hardie Industries reported net sales up 7% at US$1.53 billion and a net profit of $US203.7 million, down 12%.
"Our North America Fiber Cement Segment for the quarter and nine month period delivered top line growth of 7% and 6%, respectively, driven primarily by higher net prices and modest volume growth," James Hardie CEO, Louis Gries said.
"Our exterior volume remains below our expectations, however we continue to improve quarter to quarter, and grew in line with our market index in the current quarter. Additionally, we continue to reduce our manufacturing inefficiencies and production costs, and also continue to experience higher input costs."
After the ASX's close last night, lending business Thorn Group Ltd (ASX: TGA) announced that Joycelyn Morton will step down as Chairman and be replaced by former Suncorp Group Ltd (ASX: SUN) CEO David Foster.
"I am pleased to be able to hand over the Chair of the Company to David who will continue to provide the strong leadership Thorn requires," Ms Morton said.
The $2 billion gold mining business OceanaGold Corporation (ASX: OGC) released its 2018 production and cost guidance to investors. "We expect this year to be an exciting year for OceanaGold as we advance our expansion plans at Haile and Waihi through prudent capital investment and the commencement of the permitting process in each jurisdiction," CEO Mick Wilkes said. OceanaGold expects to produce between 480,000 and 530,000 ounces of gold at a cost of $725 to $775 per ounce. In addition, it expects to produce between 15,000 and 16,000 tonnes of copper.
Finally, Vocus Group Ltd (ASX: VOC) appointed Ms Julie Fahey as Non-Executive Director. Ms Fahey has leadership experience from KPMG and previously held high-level positions at Holden and SAP Australia.
Want To Join An Investor's Club Newsletter?
You can join Rask's FREE investor's club newsletter today for all of the latest analysis and education on investing. Join today – it doesn't cost a thing.
Keep Reading
Disclaimer: This article contains general information only. It is no substitute for licenced financial advice and should not be relied upon. By using our website you agree to our Disclaimer & Terms of Use and Privacy Policy.
Rask Media
Free high-quality* financial news for everyone (*with an occasional spelling mistake). That's our mission. It's what we do. Visit raskmedia.com.au to find the latest news, insights, video and audio content.
Related posts
Investors Podcast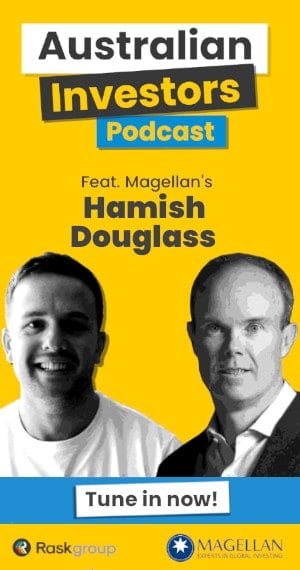 Search: