Vocus Group Ltd (ASX: VOC), the owner of telecommunications brands like Dodo, iPrimus, Commander and more, today announced a chop and change of its sprawling organisation.
Vocus, a $2 billion company, said today that it would reshuffle the deck and streamline its divisional structure.
The Enterprise & Wholesale segment would split into two, therefore, resulting in four reporting segments:
1. Enterprise & Government, led by Scott Carter
2. Wholesale & International, led by Michael Simmons
Mr Simmons lead Vocus' Wholesale operations since 2016 and was previously CEO of SP Telemedia, now part of Vocus competitor TPG Telecom Ltd (ASX: TPM).
3. Consumer, led by Sandra de Castro
Ms de Castro previously held senior roles ranging from sales to marketing and strategy at companies such as AGL Energy Ltd (ASX: AGL) and National Australia Bank Ltd. (ASX: NAB).
"We are very pleased to welcome Sandra to the Vocus team," Vocus CEO Geoff Horth said. "Sandra's credentials and success in innovation and digital transformation brings invaluable experience to our Executive Team, and will help to drive the next phase of growth and customer centricity in our consumer division."
4. New Zealand
Who cares?
Vocus' changes form part of its 'transformation program'.
In the words of the company, the changes are, "intended to allow sufficient senior executive focus on the opportunities within these segments."
Since reaching a high of over $9 per share in 2016, the Vocus share price has fallen to around $3.21 today, according to Google Finance. That's despite the company making a number of large-scale acquisitions and mergers, such as NextGen Networks, Amcom Telecommunications and M2 Group.
Following the fallout in its shares, rumours began to emerge that various parts of Vocus' company were up for sale.
In August, Vocus announced that it would conduct a review of its "non-core Australian assets for potential divestment options".
The company subsequently put the New Zealand business, its Australian Data Centres and other non-core local assets, up for sale.
The company said the divestments would, "materially reduce Group debt levels, leverage ratio and provide strategic optionality."
Following its October update, analysts from Morgan Stanley and Shaw moved to upgrade their valuations, according to Dow Jones Newswires.
According to data gathered by The Wall Street Journal, the average price target of Vocus shares is $2.73 with a "hold" rating. 
Keep Reading
Rask Media
Free high-quality* financial news for everyone (*with an occasional spelling mistake). That's our mission. It's what we do. Visit raskmedia.com.au to find the latest news, insights, video and audio content.
Related posts
Investors Podcast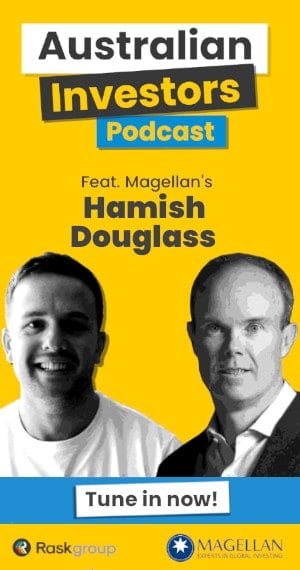 Search: