Shares of Australia's mining heavyweights Rio Tinto Limited (ASX: RIO) and BHP Billiton Limited (ASX: BHP) are amongst the ASX's top movers today.
BHP and Rio Tinto Share Prices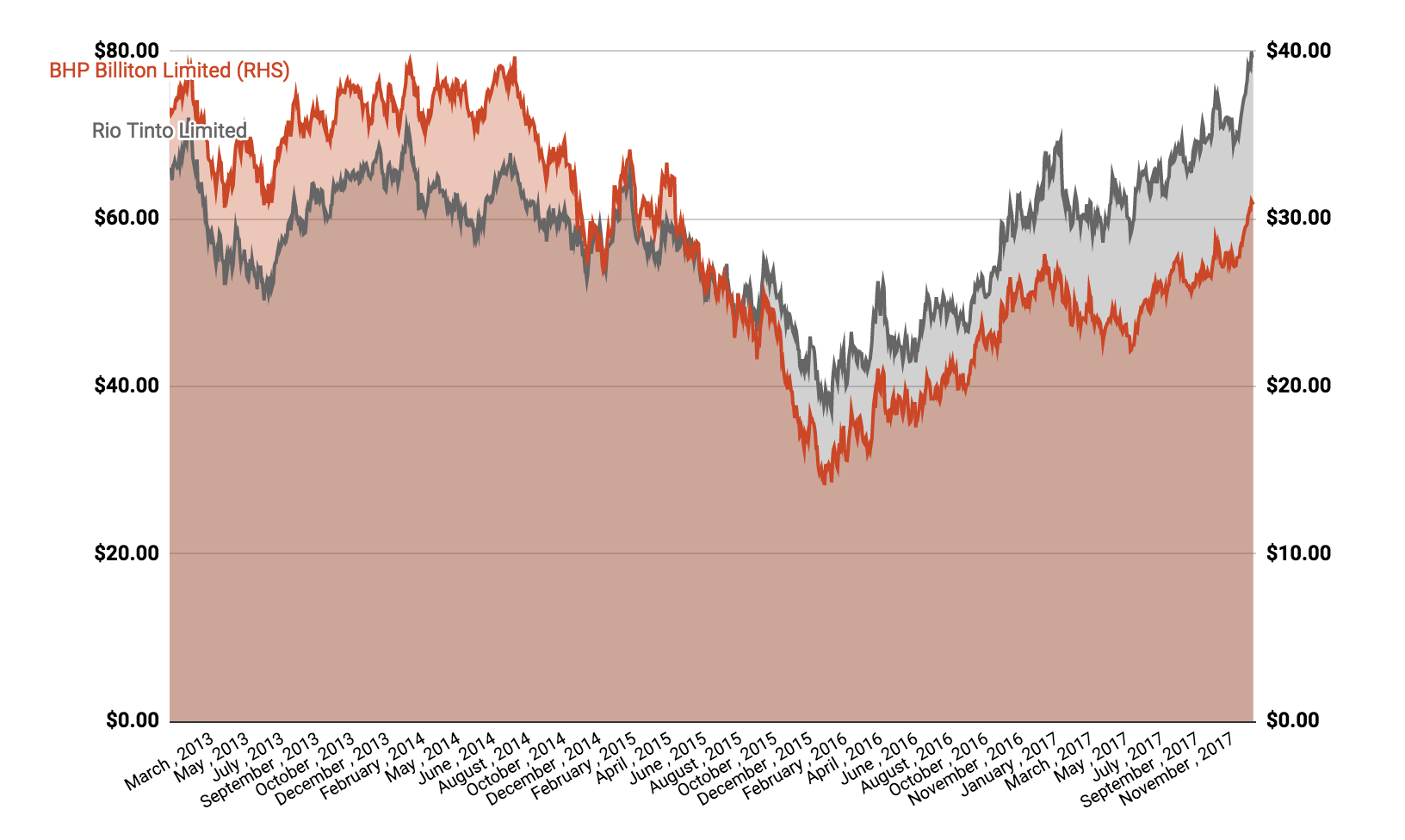 What's going on?
Overnight, the price of oil rose to a three-year high following news that global supply may be slowing while demand is stabilising. BHP is a big player in global oil but is attempting to exit the US shale oil market following a few years of depressed prices.
"We expect inventories are going to build this year — slightly," Barclays Head of Oil Markets Research, Michael Cohen, told Bloomberg. Cohen expects oil, which is currently priced at $63 per barrel, will struggle to hit $80 per barrel as some analysts expect. "We don't see the kind of shortage to bring us to $80 for a sustainable basis," he added.
Nonetheless, oil prices are a long way from their five-year low of $29 per barrel three years ago.
Iron ore, which accounts for a majority of revenue and profit for BHP and Rio Tinto, has also enjoyed a strong few months. In fact, yesterday, iron ore hit a six-month high of $79 per tonne.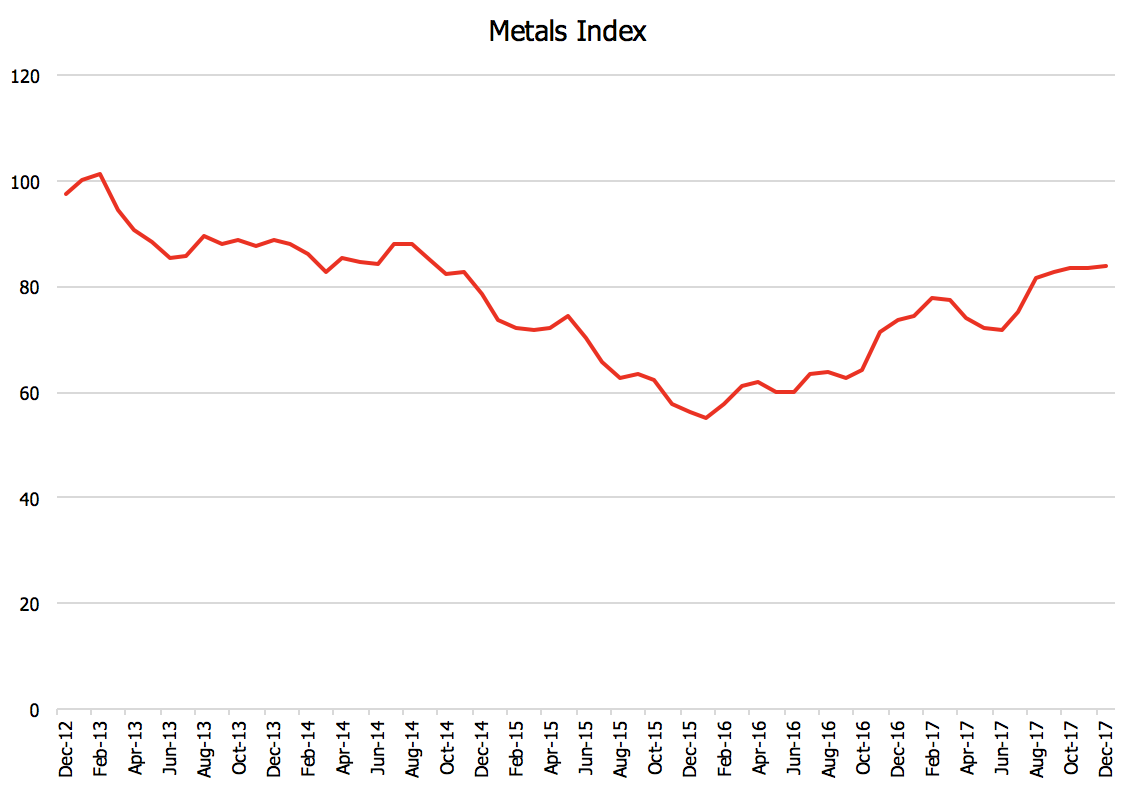 The chart above shows the Commodity Metals Index, which includes Copper, Aluminium, Iron Ore and other metals. Iron ore prices have rallied from $US 61.66 late in 2017 which is a boon for Rio Tinto especially.
Rio Tinto Pulls SQM Offer?
Also making mining news is speculation that Rio Tinto has exited the race for Chilean lithium producer, Sociedad Quimica y Minera (SQM). This comes at a time when demand for lithium is touted to significantly increase with the use of electric vehicles. Investment bank UBS believes lithium demand could quadruple by 2025, according to Fairfax.
Speculation over Rio's decision and the expected demand for lithium has not gone unnoticed by ASX investors, with shares of fellow lithium-focused miners rising strongly today. Shares of Galaxy Resources Limited (ASX: GXY) and Orocobre Limited (ASX: ORE) were trading 7% and 4% higher today, respectively.
Keep Reading
Rask Media
Free high-quality* financial news for everyone (*with an occasional spelling mistake). That's our mission. It's what we do. Visit raskmedia.com.au to find the latest news, insights, video and audio content.
Related posts
Investors Podcast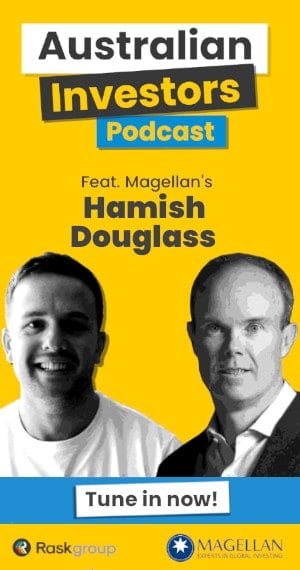 Search: