Newcrest Mining Limited (ASX: NCM) shares joined fellow ASX-listed gold miners in rallying today, following a jump in gold prices.
Established in 1966, Newcrest is the ASX's leading gold miner and producer, and amongst the largest gold mining companies globally.
Newcrest Shares
Over the past three years, Newcrest shares have risen as the gold price snapped back from multi-year lows in late 2015.
Shares of fellow gold miners, such as Northern Star Resources Ltd (ASX: NST) and Evolution Ltd (ASX: EVN), have also bounced back in that time.
Gold Prices in 2018
According to ABC Bullion, gold prices currently trade at $US1,341 an ounce, the highest price since September 2017. In Australian dollars, that's $1,690 per ounce.
Gold is often perceived as a hedge against risk and uncertainty. Meaning, it's a widely held belief amongst market commentators that when the market for shares or property performs badly gold performs better.
However, with global interest rates expected to rise in 2018, which is usually a sign of a strong economy, some commentators suggest gold could fall from here.
However, not everyone is convinced. Some pundits believe the connection between interest rates and gold is negligible.
"The theory is a "total fallacy"", The Telegraph quoted AJ Bell's Russ Mould as saying.
Movements in currencies might help to explain why gold, and shares in gold miners, are rallying in early 2018. Recent falls in the US Dollar pushed gold to a four-month high on Friday.
Some commentators and analysts are also suggesting stocks, particularly those in the US, are overvalued and big investors are preparing for a crash.
"Fund managers think that stocks are overvalued with positioning disproportionately long, creating the risk of a rush for the exits at some point in the future," Business Insider reports.
However, despite the 2017 rise in shares, there could be more good times ahead for global markets, something which could spell trouble for gold prices in the short run.
Compared to 2017, "2018 will probably be less rosy as we expect [the] US dollar to recover and 10y US Treasury yields to rise," Georgette Boele, of ABN AMRO, wrote in the investment firm's 2018 outlook. "Gold prices will probably move towards USD 1,250 per ounce but a short wave of position liquidation could push it to USD 1,200."
Fortunately, if gold prices fall it could be an opportunity, says Boele. "This would be an opportunity to position for a gold price rally in 2019."
In the meantime, Australian gold producers, which often pay for their expenses in Australian dollars (AUDUSD) and receive US dollars when selling, continue to enjoy the higher commodity prices.
Keep Reading
Rask Media
Free high-quality* financial news for everyone (*with an occasional spelling mistake). That's our mission. It's what we do. Visit raskmedia.com.au to find the latest news, insights, video and audio content.
Related posts
Investors Podcast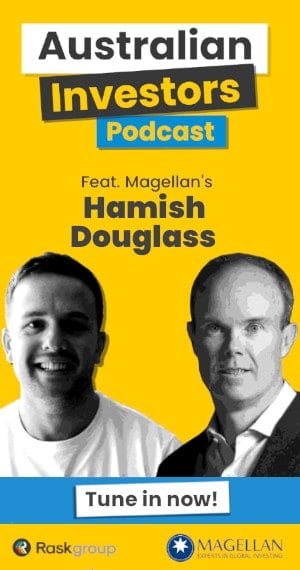 Search: