Melbourne-based construction software company Aconex Ltd (ASX: ACX) announced today that it has entered into a deal with Oracle Corporation (NYSE: ORCL), valuing it at $7.80 per share or $1.6 billion.
The deal represents a 47% premium to Aconex's last traded share price of $5.29 and is a long way from its 52-week low of less than $3.
The Aconex board said it unanimously recommends the deal, which will enable the combined business to provide end-to-end project management capabilities for its clients.
"The Aconex and Oracle businesses are a great, natural fit and highly complementary in terms of vision, product, people and geography," Aconex Co-Founder Leigh Jasper said.
"As Co-Founders of Aconex, both Rob Phillpot and I remain committed to the business and are excited about the opportunity to advance our collective vision on a larger scale, and the benefits this combination will deliver to our customers."
Oracle, a $US201 billion software company, was similarly pleased with the deal. "With the addition of Aconex, we significantly advance our vision of offering the most comprehensive cloud-based project management solution for this $14 trillion industry", said Mike Sicilia, Oracle GM of Construction and Engineering Global Business Unit.
The details
The scheme, which is subject to few conditions according to Aconex, values the company at $7.80 per share or $1.6 billion in total. It represents a 410% increase from its Initial Public Offering (IPO) price of $1.90 just 3 years ago.
"Oracle's offer of A$7.80 per share represents a significant premium and a high degree of certainty of value to shareholders through the cash offer and limited conditionality," Aconex Chairman Adam Lewis said."
What now?
Looking ahead, Aconex shareholders are likely to receive their 'Scheme Booklet' in February 2018 and could have the opportunity to vote on the deal as early as March 2018.
Rask Media
Free high-quality* financial news for everyone (*with an occasional spelling mistake). That's our mission. It's what we do. Visit raskmedia.com.au to find the latest news, insights, video and audio content.
Related posts
Investors Podcast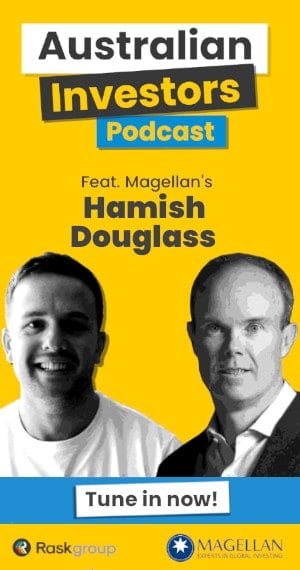 Search: