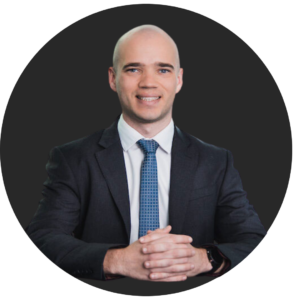 Chris is an Investment Specialist at Firetrail Investments. His primary responsibility is providing investment and portfolio insights to professional investors and support to the Firetrail investment team. Chris has over 5 years' relevant experience in investment management, with prior roles at Fidelity International and Pinnacle Investment Management. Chris holds a Bachelor of Economics from The University of Sydney and is a CFA Charterholder.
Firetrail is an investment management boutique that specialises in high conviction investing. We build concentrated portfolios of our best ideas, to generate outstanding long-term performance for our clients.
Dang it! Usually, my investing philosophy would be found here. While you wait, consider take a
free investing course
on Rask.
Chris Robinson's latest insights
Like what you see? Get it in the mail
Want to level-up your analytical skills and investing insights but don't know where to start? We can help. Join 44,000+ Australian investors receiving the Rask Investor Club newsletter and we'll send you our favourite podcasts, courses, resources, investment articles and podcasts every week. Delivered to your inbox every week. Grab a coffee and let the Rask team bring you the best investment insights every week.