Since the announcement that financial services giant Square Inc (NYSE: SQ) would buy Afterpay Limited (ASX: APT) in a $39 billion all stock deal, the share price charts for the two companies have followed a similar trend.
Square's most recent Q3 last week was a fairly mixed result. While the company continues to grow on a year-on-year basis, gross profit was slightly down on Q2 largely resulting from the businesses popular P2P money transferring service cash app.
Square's results came in a little under consensus forecasts. It's therefore pretty unsurprising that both Square's and Afterpay's shares have fallen since the earnings release.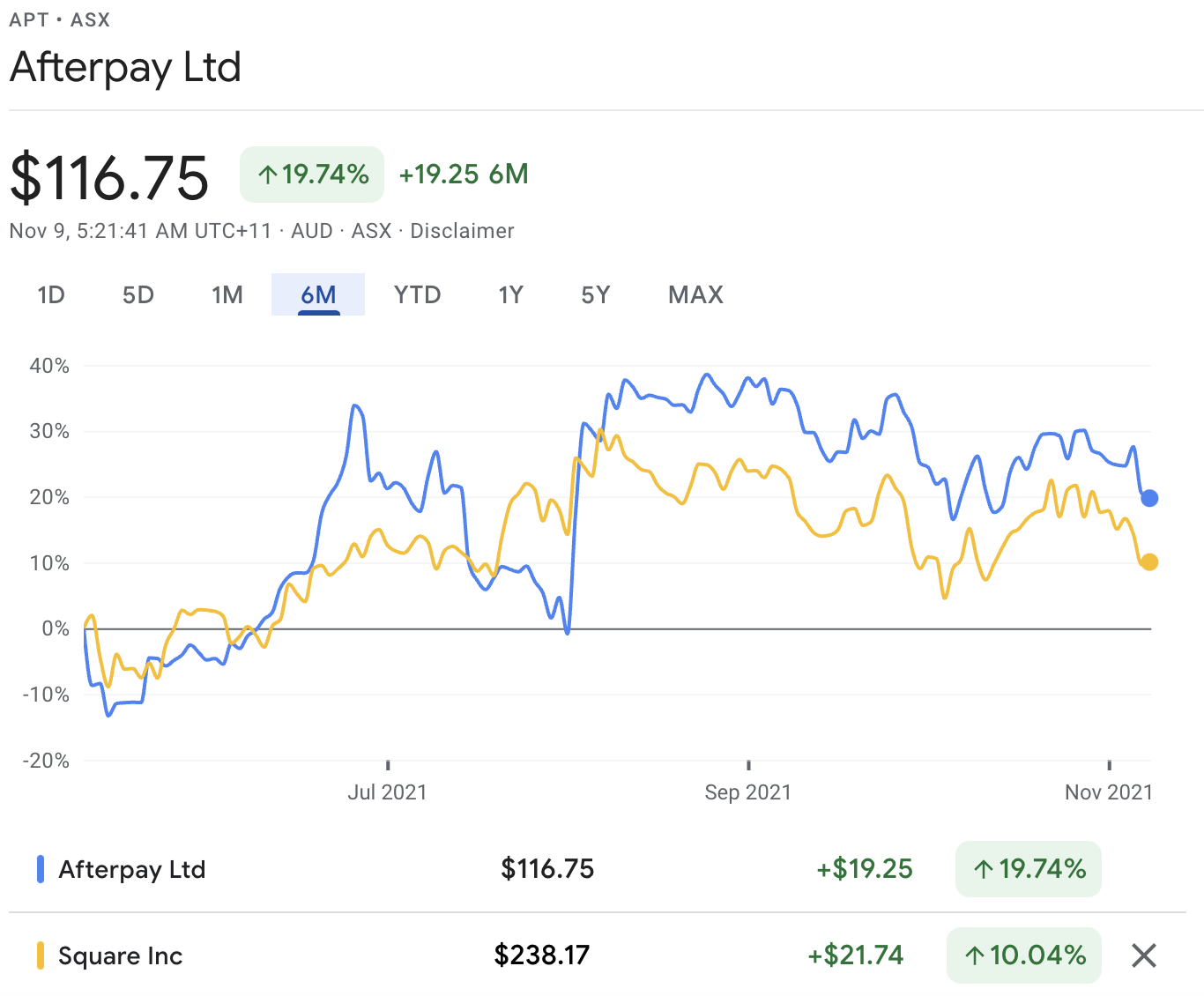 Square shareholders approve deal
The Afterpay transaction continues to move ahead with Square's shareholders approving the issuance of new shares to fund the acquisition.
According to a Square filing with the US Securities and Exchange Commission, 862 million Square shares were voted in support of the deal, compared to 746,000 against it. The ball is now in Afterpay's court, as its shareholders will now need to vote on a scheme of arrangement.
Once the transaction is finalised, Afterpay shareholders will have the choice between holding NYSE-listed Square shares or Square shares via CHESS Depository Interests (CDIs) listed on the ASX.
Either way, the dual-listing will be a handy way for Aussies to gain some exposure to Square without having to set up an international share broking account.
 Is now a good time to buy shares?
There's a clear rationale behind the two companies joining forces which I don't think many people would disagree with. Afterpay has a huge customer and merchant base which would fit in nicely with Square's even larger ecosystem.
But the deal didn't come cheap, with Square paying around 42 times Afterpay's FY21 revenue. A pessimist would likely argue that there are some big expectations baked into such a price tag.
However, If Square can cement itself as the market leader ahead of the competition like PayPal Holdings Inc (NASDAQ: PYPL), paying such a premium for Afterpay might prove to be the better move rather than choosing to build out its own BNPL platform similar to what PayPal has done.
If you're considering buying shares, it's never a bad idea to see how the two companies are integrated before deciding to buy. Otherwise, you could start a small position and add to it over time.
If you're looking for new ASX growth shares, check out SiteMinder Limited (ASX: SDR) here: SiteMinder (ASX: SDR) share price soars 34% on ASX debut.