I've come to notice that the Australian retail sector often tends to be looked down upon by many fund managers and stock market commentators.
While even I would admit that there are some inevitable headwinds that most retailers will face in the short to medium term, I also don't think it's fair to say that all retailers are created equal and therefore they shouldn't be included in a balanced portfolio.
Just like we've experienced in the revolution of e-commerce, some companies failed to keep up with the times and perished, while others emerged stronger and have since become market leaders.
COVID-19 is no different, and I think due to the unique characteristics of some retailers, some retail shares are going to perform significantly better than others.
My COVID-19 ASX retail pick
One ASX-listed retailer that I think will continue to perform strongly is Accent Group Ltd (ASX: AX1).
Accent Group is the regional leader in the distribution of performance and lifestyle footwear in Australia and New Zealand. It has a well-diversified and popular range of brands including The Athletes Foot, Hype DC, Platypus, Vans, DrMartens, and Timberlands to name just a few.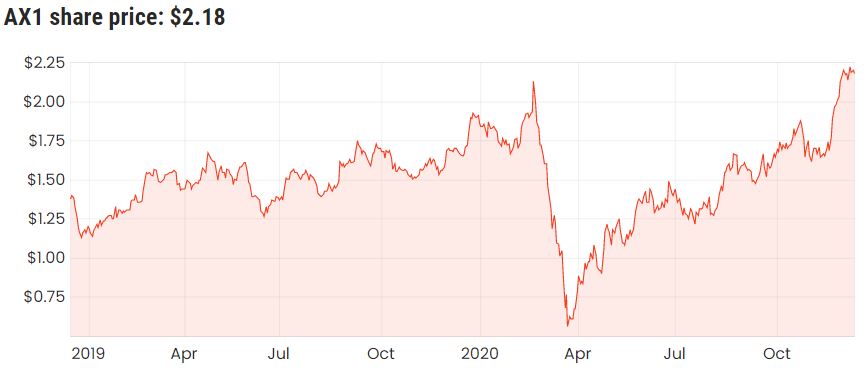 Why does Accent have an advantage?
Some retailers are going to struggle if they can't successfully introduce a hybrid offering to their business. In my view, COVID-19 has brought on years worth of technology and online adoption which is unlikely to be reversed.
For Accent Group, this is no problem as it's already proved itself capable in regards to its online sales platform during COVID.
It's got an additional advantage in the fact that people generally like to try on shoes in person rather than buying them online, so that they can be properly tested for size and comfort. I don't think this is going to change due to the online adoption, so while the company plans to build more stores, it seems probable that this will flow through to further revenue and earnings growth.
Shoes are also much more essential than high-end jewellery and other products. Therefore, I view Accent as a relatively defensive pick compared to other ASX retailers which may be more sensitive to changes in consumer spending levels.
One of Accent's new brands is Pivot, which operates in the value sports and lifestyle market. I think trying to capture the lower price point is a smart move as it diversifies itself away from other brands that are more at a premium price, without affecting overall brand value.
The financials
Luckily, COVID-19 didn't upset Accent's financial performance too much as it experienced rapid growth in online sales that allowed the group to grow overall revenues and EBITDA by 4.5% and 11.8%, respectively.
Prior to COVID, Accent Group boasted an impressive and long history of revenue and earnings growth. Over the last 10 years, it's been able to achieve compound earnings per share (EPS) growth of 12.3% and an annualised return to shareholders of 20.4%.
Return on equity (ROE) has been solid at around 13% for the last few years, despite COVID this year. EBITDA margins are quite low at around 14% but this is to be expected for a retailer like Accent. What Accent lacks in margins is made up for in volume of sales, resulting in a highly cash generative business.
The 5-year AX1 share price chart looks pretty decent. The share price has actually been quite volatile and shares have been sold off hard during some periods despite the fairly consistent EPS growth. Shares are currently at all-time highs, so keep the volatility in mind.
Does the valuation make sense?
Accent Group is a growth share in my eyes but it doesn't come with the eye-watering valuation that you'd see in other growth sectors.
A forward price/earnings (P/E) ratio of 18x isn't too stretched by any means in my view, although it has been lower in the past. For the year ahead, consensus estimates for revenue and EPS growth are sitting around 13% and 20%, respectively.
Provided these estimates are relatively accurate, which isn't always the case, this could offer meaningful upside given the modest valuation.
What could go wrong?
Asking what could go wrong is crucial in investing.
There's always the possibility that newly opened stores won't turn out to be as profitable as originally anticipated. The group doesn't seem to be going overboard with the expansion though, with only a handful of new Stylerunner stores to be opened in FY21. There are 12 Pivot stores planned to be built in FY21 as well.
With nearly $55 million in cash and minimal debt as of FY20, it appears to be well-positioned to attempt to expand and explore new markets. If I were to see a gradual slow down in earnings growth over the years and/or significant corporate governance issues I would consider selling, but it's hard to go past Accent Group with such a solid track record and financials.