Analysts say the share prices of BHP Group Ltd (ASX: BHP) and Rio Tinto Limited (ASX: RIO) could keep rising thanks to China.
BHP is a world-leading resources company, extracting and processing minerals (like iron ore and copper), oil and gas, and has more than 62,000 employees and contractors, primarily in Australia and the Americas.
Rio is one of world's largest aluminium and iron ore producers, with much of its sales revenue coming from its operations in Western Australia. It also owns, fully or partly, mining projects for copper, diamonds, uranium and other minerals.
Why BHP and Rio shares could keep climbing
Credit Suisse's Andrew Garthwaite thinks the large miners could keep climbing, according to Australian Financial Review reporting.
The European firm thinks the global industrial production slump has bottomed. Mr Garthwaite has seen a small increase of new orders of the global Purchasing Managers Index, particularly in China.
The AFR quoted Mr Garthwaite as saying: "Historically, mining has outperformed one to three months after China PMI has moved up. If global industrial production rises, historically that's obviously good for commodity prices."
The miners are looking more attractive these days because the sector has reduced costs, improved balance sheets and are concentrating on cash flow.
According to Mr Garthwaite, the mining sector's free cash yield is around 11% based on current commodity prices.
Rio has been delivering huge payouts to shareholders, as well as BHP Group. If the commodity prices stay as they are then the big payouts could continue.
The main issue that could cause the positive outlook to change is if China focuses on the consumer sector rather than putting the money towards capital investments – which need resources like iron.
Whilst I can see that resource businesses might be able to outperform in the short term, they are notoriously cyclical so it might be better to own businesses that can keep growing profit no matter what commodity prices are doing. That's why I'm interested in the three long term growth shares revealed below.
Investment Valuation Course - Now Available!
How do you value an investment? What does your process look like? Do you really understand what you're investing in and why?
You should know, we've just asked our expert analysts to put together a FREE valuation course and make them available to investors like you, for a limited time.
Complete with downloadable Excel models, templates and valuation tools, simply click here to access the course.
It's completely free!
No credit card or payment details required.
---
FACTUAL INFORMATION WARNING
Information on the Rask Media website is FACTUAL INFORMATION ONLY. The information should NOT be considered as financial advice of ANY kind. The information should not be acted on because it may not be correct and it has not taken into account your specific needs, goals or objectives. Always consult a licenced and trusted financial adviser before acting on the information. By reading this website, you acknowledge this warning and agree to our terms & conditions available here. 
At the time of publishing, Jaz does not have a financial interest in any of the companies mentioned.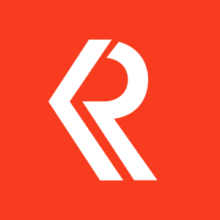 Jaz Harrison
Jaz is a keen investor who loves to thoroughly poke holes in an investment idea before it has a chance of making it into her portfolio. Jaz invests for the long-term and doesn't sweat the small stuff. She strongly believes that empowering people with knowledge is the best way for them to take charge of their finances, which is exactly the approach she takes with her own money and investments. Q: Why are you so passionate about finance? I'm passionate about doing the research to find the best result for our finances. Knowing our money inside out, knowing that our money is 100% on a great track makes our relationship better, and feels very secure with strong foundations, which is something most people should have and I'd like to help people achieve that feeling.
Related posts