Looking for 3 fast-growing ASX share ideas to add to your watchlist?
It's just two sleeps until The Rask Group & Strawman host an investing of investing discussion and entertainment in Melbourne.
The details:
When: Monday, November 19th, 6pm to 8pm
Where: City of Melbourne Bowls Club, Flagstaff Gardens (map)
How to get there:
Drive: (by 6pm, we would like to think there is enough parking immediately around the gardens*… *it is Melbourne!)
Train/Tram: The Gardens are a ~ 2-minute walk from Flagstaff Train Station and about ~5 minutes from Melbourne Central
Horse & cart: encouraged
Refreshments: There is a fully licensed bar available on site. No BYO.
Dress Code: BOM says it'll be mid-20's on Monday. Dress comfortably.
3 Share Stories
Presenting in Melbourne this coming Monday (November 19th), each of our expert guests will present on one of their favourite ASX-listed share ideas as they step-through their investing process and philosophy. Remember, anyone can reserve a seat and attend the event by going here…
Naturally, we can't give away all of the details on these three ASX-listed companies now, but I'll offer some hints:
Mystery Company X:  A Melbourne-based software company which generates most of its revenue from the US healthcare sector. The company is growing its international business fast since its users can't get enough of the technology — they tend to hang around for years. Given the capital-light nature of the business, sales revenue drips straight to the bottom line as profit (with a handy dividend to boot).
Mystery Company Y: This company has created a payments app that has over 2 million customers worldwide. Its shares have doubled in 12 months as investors continue to fall over themselves to get a slice of this home-grown technology company. If I say any more, I'll give it away.
Mystery Company Z. What do you get when you combine good management, new technology, the healthcare system and a reusable product? The answer: a very reliable growth business. This health-tech company has been flying under the radar for years, despite kicking goals left, right and centre.
Get The Names
Reserve a seat for you and a friend at this week's event in Melbourne by going here to the Eventbrite website. Tickets are selling fast and just a few remain.
Doors open at 6pm with the formal presentations to start shortly afterward. Remember, networking is encouraged!
Here's your Melbourne Event Checklist:
Just A Few Seats Left!
Some guests have booked an extra ticket for a friend or family member. We still have a few tickets remaining.
Go to the eventbrite website and reserve a seat sharpish!
Cheers!
Owen Raszkiewicz
P.S. do you want to see this event recorded or in your capital city? Find me on Twitter! @owenrask
Disclaimer: This article was written by Owen Raszkiewicz, founder of The Rask Group. It contains factual information only.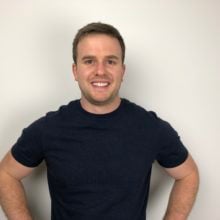 Owen Raszkiewicz
Owen Raszkiewicz is the Founder of The Rask Group, which includes Rask Finance, Rask Invest and Rask Media. Owen's members-only investment website (Rask Invest) includes access to his top share ideas from the ASX and international markets, as well as many pages of education on budgeting, everyday finances and more. When Owen is not reading about finance he's following Chelsea, Hawthorn Hawks and the Storm. He holds a Master's Degree in Financial Planning, a Master's Degree in Applied Finance, Bachelor's Degree in Technology, and has passed level 1 of the Chartered Financial Analyst program amongst other things.
Related posts
Investors Podcast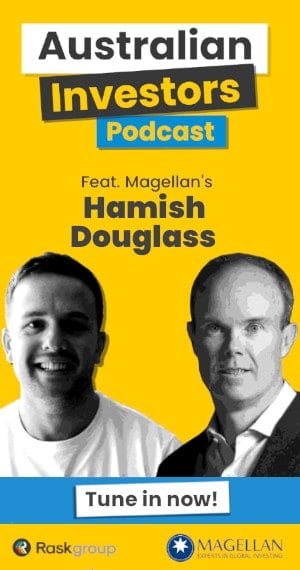 Search: