The price of Bitcoin, the world's most popular digital currency for trading, has fallen  $4,000 this week.
Traders hoping for an early Christmas present have instead been handed a lump of coal following a 20% selloff this week.
1 Week Bitcoin Price Chart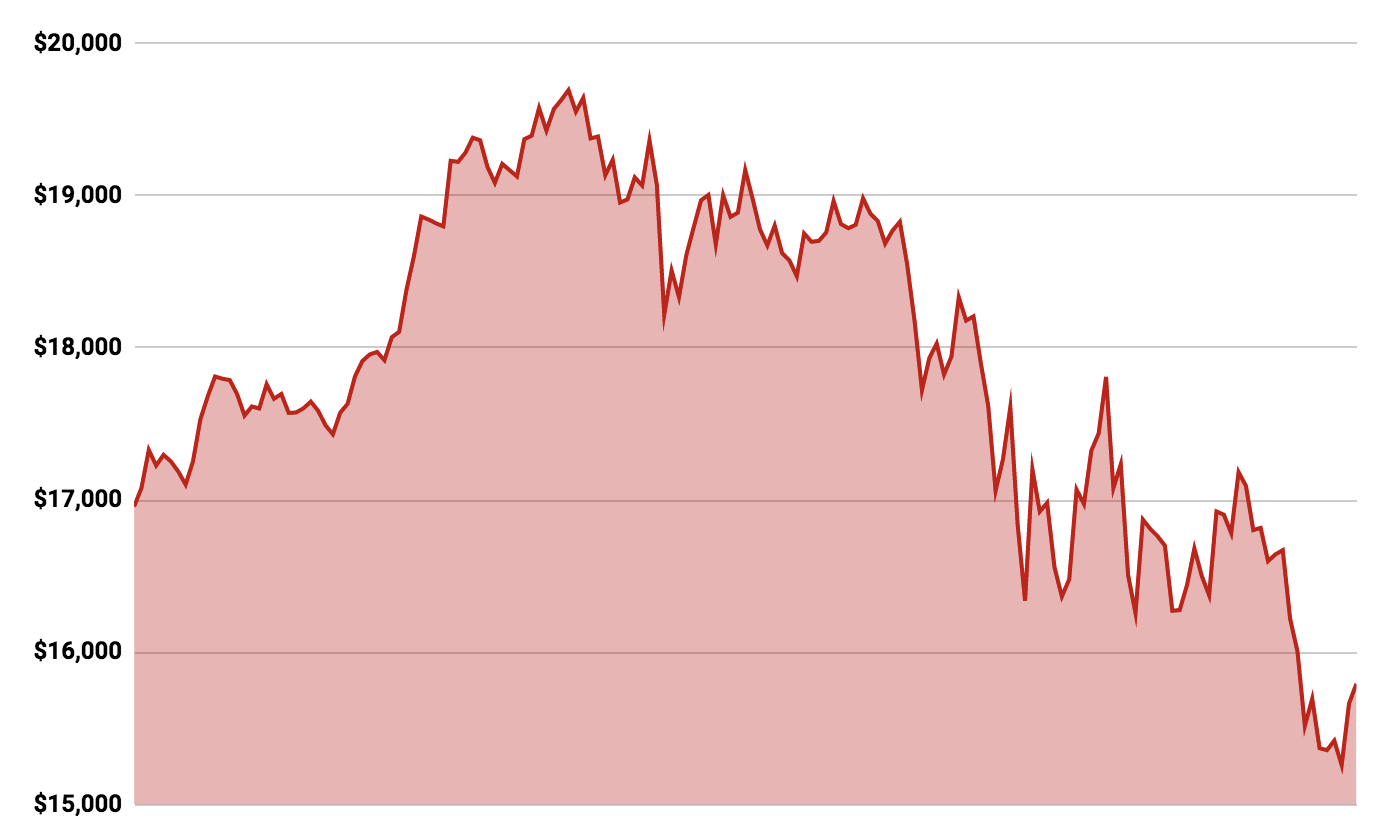 As can be seen in the chart above, the price of Bitcoin peaked at around $US 19,700 before staggering downwards this week. According to CoinDesk, Bitcoin currently trades for $US $14,636.
What's going on?
Earlier this week, CME, one of the USA's largest financial exchanges, listed Bitcoin futures on the market. A Bitcoin futures contract enables traders or investors to buy or sell Bitcoin in the future, at a price set today.
Futures contracts are nothing new to investors. However, it appears the CME listing, which was supposed to add legitimacy and open the crypto market to large institutional investors, has only added selling pressure.
However, the recent selloff may also be a result of repeated calls that the Bitcoin market is in a bubble. On CNBC's Halftime Report last week, DoubleLine Capital CEO, Jeffrey Gundlach, said, "if you short bitcoin today, you'll make money." Shorting is the act of betting against the currency.
Another reason behind the selloff could be the rise of Bitcoin Cash, which is tipped by some experts to be 'the' cryptocurrency. There is a difference between Bitcoin Cash and the 'old' Bitcoin (priced at $US15,750), which we detailed here.
Bitcoin Cash uses a much more efficient blockchain network for transactions, like buying and selling goods online. Bitcoin.com Co-Founder and CTO, Emil Oldenburg, said, "The old bitcoin network is as good as unusable." Emil told Sweden's Breakit that his firm had sold Bitcoin for Bitcoin Cash.
Bitcoin Cash jumped from less than $US 2,000 to over $US 3,500 this month, before falling back to $3,340 according to CoinGecko.
Finally, reports of insider trading and manipulation from the USA's largest Bitcoin wallet provider, Coinbase, may have spooked some traders. Earlier this week, news surfaced that Coinbase employees may have been selling their coins ahead of the public offering of Bitcoin Cash.
Keep reading: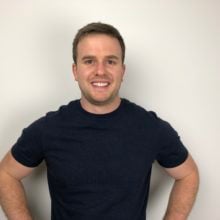 Owen Raszkiewicz
Owen Raszkiewicz is the Founder of The Rask Group, which includes Rask Finance, Rask Invest and Rask Media. Owen's members-only investment website (Rask Invest) includes access to his top share ideas from the ASX and international markets, as well as many pages of education on budgeting, everyday finances and more. When Owen is not reading about finance he's following Chelsea, Hawthorn Hawks and the Storm. He holds a Master's Degree in Financial Planning, a Master's Degree in Applied Finance, Bachelor's Degree in Technology, and has passed level 1 of the Chartered Financial Analyst program amongst other things.
Related posts
Investors Podcast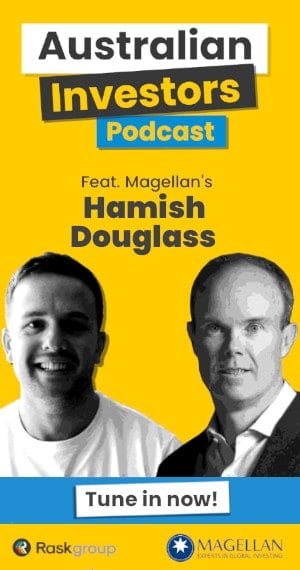 Search: