It's been a tough few months for Afterpay Touch Group Ltd (ASX: APT), the buy-now-pay-later technology company, but this morning it announced that it was pleased to release its third-quarter update to the ASX.
In its ASX filing, Afterpay provided an update on its third-quarter financial results, customer advocacy and proposed developments to its platform.
Afterpay Financial Update
Afterpay's credit card payment service, which is now used by over 1.8 million customers, processed $1.45 billion of underlying sales in the first three quarters of its current financial year, the company said. That's up from $275 million in the same period of 2017.
Compared to its second quarter, which included Christmas, underlying sales during the third quarter were down 3.8%.
With its push towards more in-store purchases, Afterpay said it had 7,000 individual shop fronts using its service, including retail heavyweight Super Retail Group Ltd's (ASX: SUL) brands in Rebel Sport, BCF and Rays Outdoors.
That takes Afterpay's total presence in retail stores (online or in-store) to 14,000, it said.
Customer Advocacy
Despite the media's scrutiny, some from consumer advocacy groups, and an ASIC review into the sector, Afterpay said its operating performance confirms its, "customer-centric approach is promoting responsible customer spending outcomes (low defaults and low fraud) and building a loyal customer base (90% of monthly transactions are from returning customers)."
Afterpay has recently been caught in the media's crosshairs (read: "Afterpay Touch Group Ltd Shares Fall On ASX Update").
Afterpay said it is maintaining a pro-active engagement with the government, ASIC and consumer groups.
Afterpay is not a credit company under the legal definition but says it, "promotes responsible customer spending".
Developments
With grave concerns that fraud and misuse enables minors to buy alcohol using Afterpay's services, the company said it will be implementing important changes.
"Afterpay has grown rapidly and while losses associated with fraud are low (a subset of our total losses), instances of fraud and default occur in our system and the risk is to Afterpay's account," it said.
Afterpay will implement additional ID checks using third-party databases and cap late fees at $68 or 25% of the purchase value.
"We are committed to continual improvement of our offering in all respects," the company said. "We do this because it is the right thing to do for our customers, merchants and shareholders and it allows us to grow."
With Afterpay shares falling from $7.80 in March to their current price of $5.94, according to Yahoo!Finance, investors will be hoping today's update provides some relief.
Did you know it's free to join The Rask Group's Investor Club Newsletter? It's a regular (usually weekly) news and educational update on financial markets, investing and unique strategies. Join today and get ready to laugh and learn.
Click here to join The Rask Group's Investor Club Newsletter Today
Hey, you, read this disclaimer: This article contains information only. It is not financial advice. It is no substitute for trusted and licensed financial advice and should not be relied upon. By using our website you agree to our Code of Ethics, Disclaimer & Terms of Use and Privacy Policy. Also, don't forget, past performance is not a reliable indicator of future performance. 
Rask Media
Free high-quality* financial news for everyone (*with an occasional spelling mistake). That's our mission. It's what we do. Visit raskmedia.com.au to find the latest news, insights, video and audio content.
Related posts
Investors Podcast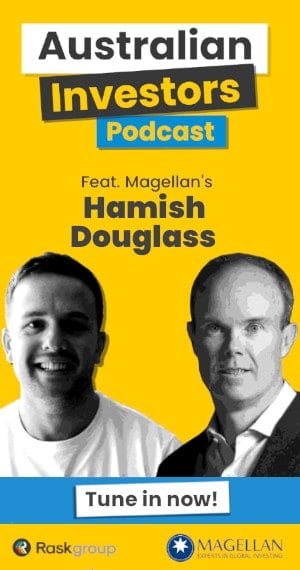 Search: