The Afterpay Touch Group Ltd (ASX: APT) share price continued to fall on Wednesday despite attempts to reassure investors and the market. The fall comes after a fake user, Micky Mouse, allegedly used its services to buy alcohol.
Afterpay Touch Group is a $1 billion software company which created an application allowing shoppers to buy now and pay later using a smartphone.
According to its ASX announcement today, Afterpay Touch Group has conducted over 13 million transactions and has 1.5 million registered users.
What Credit Code?
Although Afterpay Touch Group's technology allows customers to use their credit card to buy things and pay it back in instalments at later dates, it is not regulated under the National Credit Code.
But with more allegations of inappropriate use of buy-now-pay-later applications, ASIC recently announced a review into the sector.
"We welcome that review and continue to actively engage with the regulator," Afterpay Touch Group said today.
In just one month, Afterpay Touch Group shares have fallen from over $7.90 to close today at $5.65, according to Yahoo! Finance.
Outrage: Mickey Mouse Fools Afterpay Robot
Following a report by governance firm, Ownership Matters, Fairfax Media reported today that Afterpay Touch Group has been forced to change its processes.
The report revealed that an underage person was able to inappropriately use the Afterpay service to buy $300 of alcohol by providing prepaid credit card details and information. According to the report, "Miguel Laucha" was the fake name which can be translated from Spanish to mean Mickey Mouse. Mickey Mouse paid for services in Melbourne but 'lives' in WA.
In an ASX statement today, Afterpay Touch Group said it is committed to responsible customer spending, making product enhancements (including External ID verification) and working with the regulator, ASIC.
"Afterpay is committed to responsible customer spending and is clearly resonating as an alternative to credit for discretionary purchases to customers who can and do use the service regularly," the company said.
That's Not All Folks
Afterpay Touch Group also said its two founding shareholders, Anthony Eisen and Nick Molnar, may sell up to 10% of their shareholdings in the next 12 months for "asset diversification reasons". Their shares are currently in escrow, due to be released on May 8th, 2018.
Combined, Eisen and Molnar own 23% of Afterpay Touch Group. Meaning, a 10% sale will represent less than 2.5% of all shares in the company.
Takeaway
Afterpay Touch Group experienced rapid share price growth as its buy-now-pay-later service took off with online and in-store retail customers. The company said it will release its quarterly update next week, which should provide more financial details for investors.
According to the $1 billion company's most recent half-year report, released publicly in February 2018, Afterpay made revenue of $49.9 million and a profit of $0.7 million.
Did you know it's free to join The Rask Group's Investor Club Newsletter? It's a regular (usually weekly) news and educational update on financial markets, investing and unique strategies. Join today and get ready to laugh and learn.
Click here to join The Rask Group's Investor Club Newsletter Today
Hey, you, read this disclaimer: This article contains information only. It is not financial advice. It is no substitute for trusted and licensed financial advice and should not be relied upon. By using our website you agree to our Code of Ethics, Disclaimer & Terms of Use and Privacy Policy. Also, don't forget, past performance is not a reliable indicator of future performance.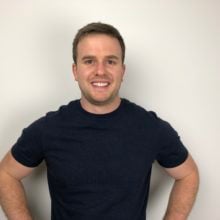 Owen Raszkiewicz
Owen Raszkiewicz is the Founder of The Rask Group, which includes Rask Finance, Rask Invest and Rask Media. Owen's members-only investment website (Rask Invest) includes access to his top share ideas from the ASX and international markets, as well as many pages of education on budgeting, everyday finances and more. When Owen is not reading about finance he's following Chelsea, Hawthorn Hawks and the Storm. He holds a Master's Degree in Financial Planning, a Master's Degree in Applied Finance, Bachelor's Degree in Technology, and has passed level 1 of the Chartered Financial Analyst program amongst other things.
Related posts
Investors Podcast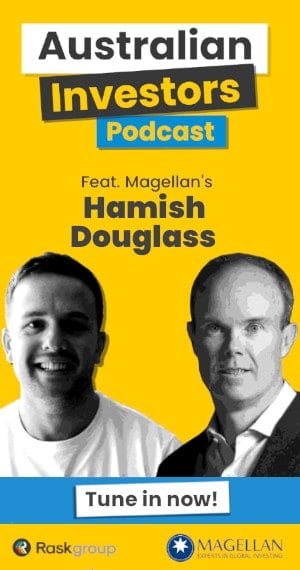 Search: