RBA Governor Philip Lowe this morning gave his first public speech for 2019 and provided some clarity as to what the RBA believes the year has in store for the Australian economy.
Uncertainty Has Increased
Lowe admitted that uncertainty is higher globally than it has been in previous years, saying, "the downside risks have increased".
Elaborating, Lowe stated that the main concerns for Australia are the strength of consumption and the state of the housing market. He said that, on the positive side, the labour market is strong, and that, "the lower exchange rate and a lift in some commodity prices are also assisting" in economic growth.
Speaking more broadly about the global economy, some of the risks highlighted include, US-China trade tensions; Brexit; the rise of populism; and reduced support from the US for, "the liberal order that has supported the international system".
Growth Forecast
Lowe reported that the RBA is now forecasting economic growth to be 3% in 2019 and 2.75% for 2020.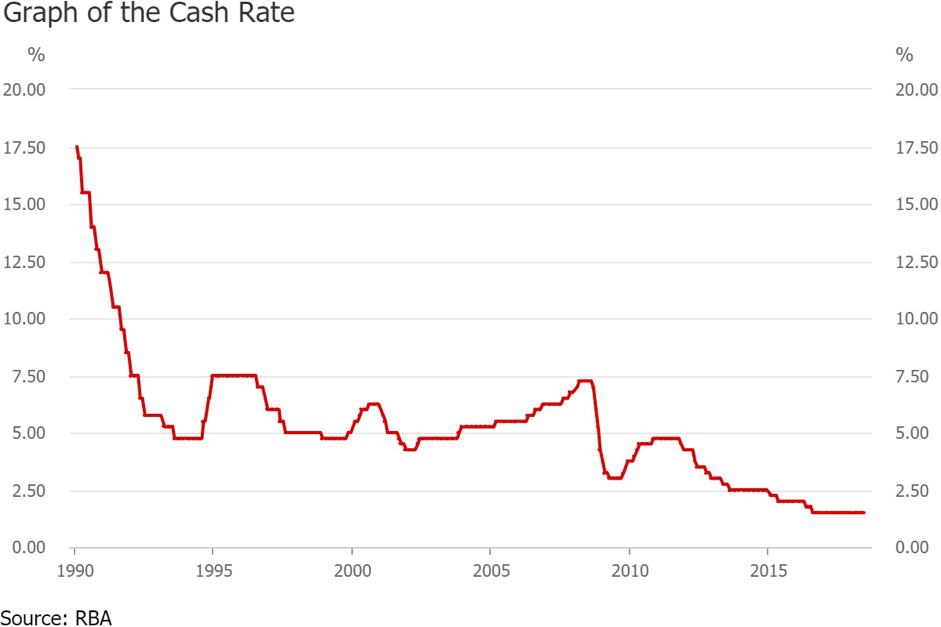 These forecasts represent lower expectations than what the RBA had three months ago. The forecasts were lowered by approximately 0.25 percentage points for both 2019 and 2020 to reflect, "a modest downgrading of the outlook for household consumption and residential construction."
The RBA is expecting a moderate decline in unemployment to approximately 4.75% in the coming years.
What Will the Next Rate Change Bring?
Lowe suggested in his speech that the RBA will not look to move the cash rate in the immediate future, stating that, "we (the RBA) have maintained a steady setting of monetary policy while the labour market strengthens, and inflation increases."
The key phrase from the speech, however, was this one: "Looking forward, there are scenarios where the next move in the cash rate is up and other scenarios where it is down. Over the past year, the next-move-is-up scenarios were more likely than the next-move-is-down scenarios. Today, the probabilities appear to be more evenly balanced."
The cash rate has not been changed since August 2016, when it was reduced to 1.5%. The last increase was seen in November 2010 when the cash rate moved to 4.75%. This record-low rate of interest has boosted the popularity of dividend-paying shares like BHP Group Ltd (ASX: BHP), Telstra Corporation Ltd (ASX: TLS) and Commonwealth Bank of Australia (ASX: CBA). We've covered each of these blue chips in more detail here:
For more information on why the cash rate matters to investors, check out this article from Miss Money Box on the RBA's role in the market.
3 Proven Dividend Shares To Beat Low Interest Rates