Earlier today, President Donald Trump of the United States of America signed a memorandum instructing administration officials to come up with a list of Chinese products that could be targeted with tariffs.
According to his statement, cited by the ABC, Trump also wants tougher restrictions on Chinese organisations trying to buy assets or businesses in the United States.
According to an article in the Australian Financial Review, these tariffs could be worth up to US$60 billion, or around $80 billion in our local currency.
President Trump believes he is fully justified to impose these tariffs because China is seizing significant intellectual property and forcing technology transfer for US businesses to operate in China.
Negotiations have been ongoing for years between US and China regarding intellectual property, but nothing has come of it according to the White House.
China will not take this lying down. China's commerce ministry said: "China will not sit idly by and let its legitimate rights and interests be harmed, and will certainly take all necessary measures to resolutely defend its legitimate rights and interests." 
Chinese officials also said that they would "fight to the end" in any trade war with the US.
It must be said that the document President Trump signed was only a memo, not an actual piece of law, which would come weeks, if not months, later. US businesses will be consulted before any actual laws are passed.
US and trade-related stocks plunged overnight. The S&P 500 ETF (ASX: IVV) fell by 2.52% and the Nasdaq fell by 2.43%. Some individual businesses fared even worse.
The Caterpillar Inc (NYSE: CAT) share price fell by 5.74% and the Boeing Co (NYSE: BA) share price fell by 5.19%, according to Google Finance.
In the UK, the London listings of BHP Billiton Limited (ASX: BHP) fell by 2.69% and Rio Tinto Limited (ASX: RIO) fell by 3.53%. Our stock market is expected to follow suit, according to the futures exchange, with global-facing shares likely to suffer.
President Trump is taking a much more aggressive tone ever since his previous top economic adviser resigned. This latest economic power play comes right after President Trump's lead lawyer on the Russia probe resigned after the President was increasingly ignoring his advice.
"The word to use is reciprocal," Mr Trump said. This may not be the last of the reciprocal responses from China and the USA. "It's the first of many."
Takeaway
Trade wars can end badly for both sides of a border because they can create inefficiencies which stymie economic growth. Hopefully, Aussie investors can get on with their day knowing that no laws have changed.
Did you know it's free to join The Rask Group's Investor Club Newsletter? It's a regular (usually weekly) news and educational update on financial markets, investing and unique strategies. Join today and get ready to laugh and learn.
Click here to join The Rask Group's Investor Club Newsletter Today
Hey, you, read this disclaimer: This article contains information only. It is not financial advice. It is no substitute for trusted and licensed financial advice and should not be relied upon. By using our website you agree to our Code of Ethics, Disclaimer & Terms of Use and Privacy Policy. Also, don't forget, past performance is not a reliable indicator of future performance.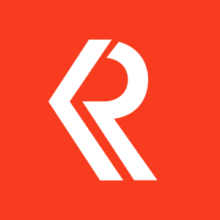 Jaz Harrison
Jaz is a keen investor who loves to thoroughly poke holes in an investment idea before it has a chance of making it into her portfolio. Jaz invests for the long-term and doesn't sweat the small stuff. She strongly believes that empowering people with knowledge is the best way for them to take charge of their finances, which is exactly the approach she takes with her own money and investments. Q: Why are you so passionate about finance? I'm passionate about doing the research to find the best result for our finances. Knowing our money inside out, knowing that our money is 100% on a great track makes our relationship better, and feels very secure with strong foundations, which is something most people should have and I'd like to help people achieve that feeling.
Related posts
Investors Podcast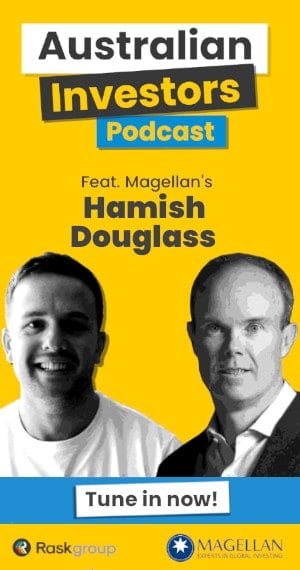 Search: