The Australian share market or S&P/ASX 200 (INDEXASX: XJO)(ASX: XJO) index is tipped to open lower Thursday morning, according to the Sydney Futures Exchange.
Here's what you need to know:
SFE ASX 200 futures: -8
Australian Dollar ($A) (AUDUSD): 76.64 US cents
Dow Jones (DJI): down 0.2%
Oil (WTI): $US65.51 per barrel
Gold: $US1,332 per ounce
Overnight, London-listed shares of BHP Billiton Limited (ASX: BHP) and Rio Tinto Limited (ASX: RIO) closed up 1.8% and 1.5%, respectively.
Australian Investing News
Making news in Australia and in the ASX 200, Washington H. Soul Pattinson & Co. Ltd (ASX: SOL) is in headlines following the release of its half year report. 'Soul Patts' is an ASX-listed company which owns chemists, big chunks of other ASX companies and private businesses.
This morning, Soul Patts reported a 25% increase in half-year revenue and an accounting profit 2% lower than last year. 'Regular profit' was up 19%. Soul Patts' board declared a dividend of 23 cents per share fully franked.
Also making the news, Brickworks Limited (ASX: BKW), which is partly owned by Soul Patts, released its half-year report to the ASX today. It reported a 7% fall in revenue and profit. Brickworks' board declared a dividend of 18 cents per share fully franked.
Sigma Healthcare Limited (ASX: SIG) released its full-year report. It announced a 5% fall in sales revenue and a profit of $55 million, up 3% over the prior year.
Did you know it's free to join The Rask Group's Investor Club Newsletter? It's a regular (usually weekly) news and educational update on financial markets, investing and unique strategies. Join today and get ready to laugh and learn.
Click here to join The Rask Group's Investor Club Newsletter Today
Hey, you, read this disclaimer: This article contains information only. It is not financial advice. It is no substitute for trusted and licensed financial advice and should not be relied upon. By using our website you agree to our Code of Ethics, Disclaimer & Terms of Use and Privacy Policy. Also, don't forget, past performance is not a reliable indicator of future performance. 
Rask Media
Free high-quality* financial news for everyone (*with an occasional spelling mistake). That's our mission. It's what we do. Visit raskmedia.com.au to find the latest news, insights, video and audio content.
Related posts
Investors Podcast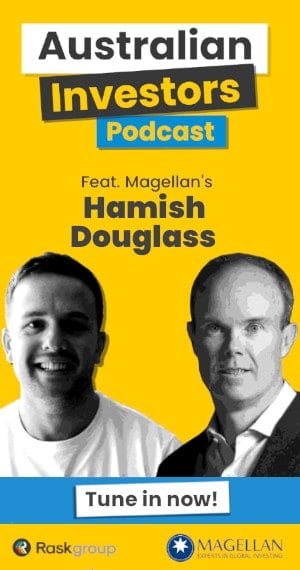 Search: