This morning, Washington H. Soul Pattinson & Co. Ltd (ASX: SOL) ("Soul Pattinson"), the conglomerate 'holding' company, released its half-year financial report to the ASX.
Soul Pattinson owns Soul Pattinson Chemists and parts of many other public and private companies, such as TPG Telecom Ltd (ASX: TPM), Brickworks Limited (ASX: BKW), New Hope Corporation Ltd (ASX: NHC) and Australian Pharmaceutical Industries Ltd (ASX: API).
The company says it receives dividends from its investments, earns interests on deposits and records gains on its property assets
This morning, Soul Pattinson released its half year financial report to the market. Here are some of the key news headlines:
Revenue up 25% on the same period last year, at $549.6 million
'Regular profit' up 19% at $166 million
An interim dividend of 23 cents (fully franked) was declared, up from 22 cents per share
"The Company has delivered another strong result with solid contributions across the portfolio," Chairman Rob Millner said. "The biggest uplift came from New Hope which is continuing to experience strong coal prices after the downturn from a few years ago."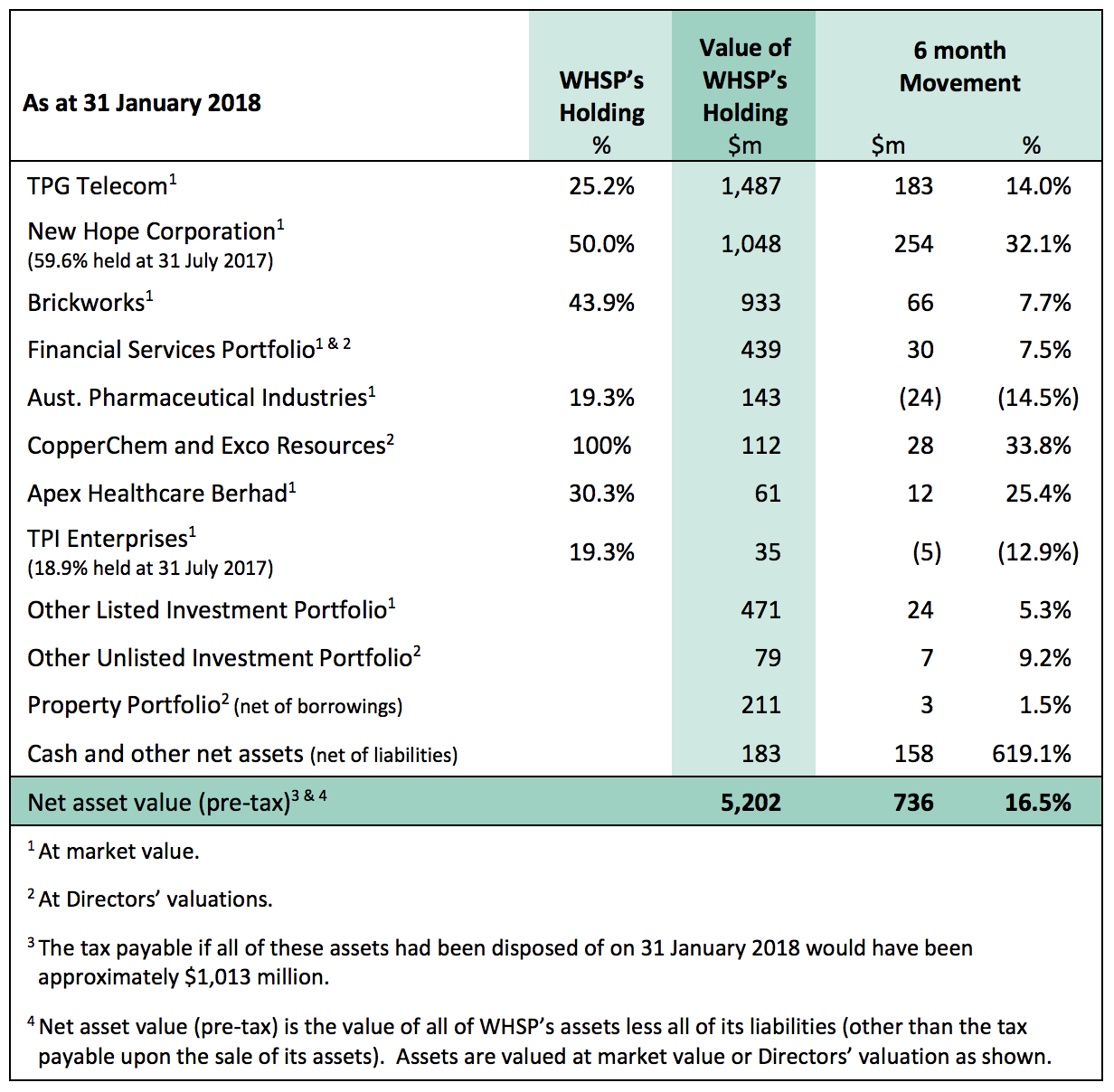 "We are particularly pleased with TPG's results," Millner added. "Despite the headwinds created by the introduction of the NBN, TPG continues to lift profitability by delivering better products to the market and reducing costs."
You can read more about TPG's result here. 
In addition to the above, Soul Pattinson has stakes in businesses such as Lindsay Transport (ASX: LAU), Clover Corporation Ltd (ASX: CLV) and Bailabor Technology Investments Limited (ASX: BTI).
During the half, Soul Pattinson sold part of its holding in mining business New Hope, taking its holding from 59.6% to 50.01%.
With the increase in dividends, Soul Pattinson was quick to point out that it has not missed a dividend payment since it listed on the stock exchange in 1903.
"We continue to experience good conditions across most sectors," Todd Barlow, CEO of Soul Pattinson, said.
"The continued demand for coal and increased price for thermal coal is driving profitability at New Hope; the building and construction market has not weakened for Brickworks; and equity markets are proving to be resilient, which is assisting our financial services portfolio."
Mr Barlow said Soul Pattinson is well-placed to take action on new investments, given its $183 million of net cash. "We have increased levels of cash available for investments and are continuing to look for new opportunities."
Takeaway
Soul Pattinson, along with Wesfarmers Ltd (ASX: SOL), is one of only a few ASX-listed companies which operates as a 'conglomerate style' organisation. With its increases in dividends over many years it appears to be working out well for its loyal shareholders.
Did you know it's free to join The Rask Group's Investor Club Newsletter? It's a regular (usually weekly) news and educational update on financial markets, investing and unique strategies. Join today and get ready to laugh and learn.
Click here to join The Rask Group's Investor Club Newsletter Today
Hey, you, read this disclaimer: This article contains information only. It is not financial advice. It is no substitute for trusted and licensed financial advice and should not be relied upon. By using our website you agree to our Code of Ethics, Disclaimer & Terms of Use and Privacy Policy. Also, don't forget, past performance is not a reliable indicator of future performance.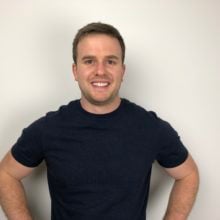 Owen Raszkiewicz
Owen Raszkiewicz is the Founder of The Rask Group, which includes Rask Finance, Rask Invest and Rask Media. Owen's members-only investment website (Rask Invest) includes access to his top share ideas from the ASX and international markets, as well as many pages of education on budgeting, everyday finances and more. When Owen is not reading about finance he's following Chelsea, Hawthorn Hawks and the Storm. He holds a Master's Degree in Financial Planning, a Master's Degree in Applied Finance, Bachelor's Degree in Technology, and has passed level 1 of the Chartered Financial Analyst program amongst other things.
Related posts
Investors Podcast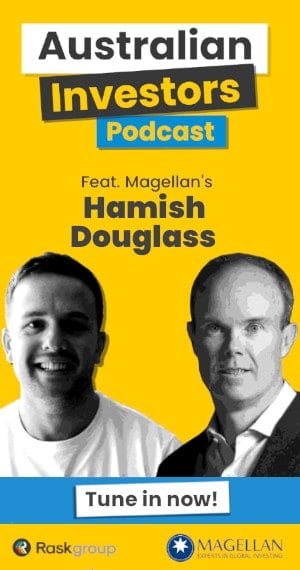 Search: