The Bitcoin (BTC) price has fallen from over $US19,000 in December to its current price of $US8,337 — a 56% fall.
BTC Price Chart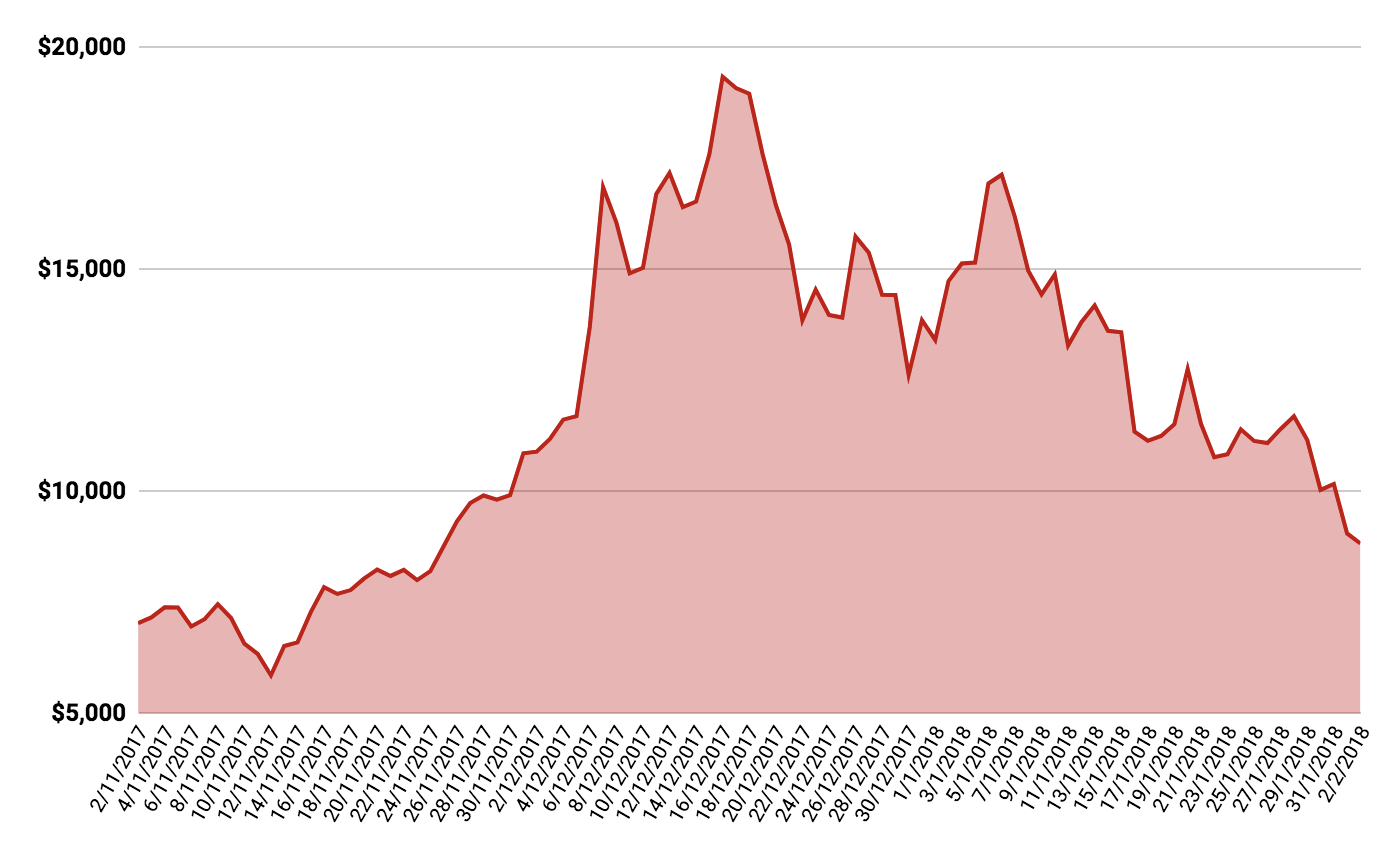 According to Coindesk.com, the price of Bitcoin has fallen from around $19,343 per 'coin' on December 16th to its current price of $US8,337.
"The cryptocurrency markets are a sea of red today, with all the top 10 cryptocurrencies by market cap reporting double-digit percentage losses for the last 24 hours," Coinbase's Omkar Godbole writes.
The losses of Ripple (XRP), a 'currency' which hopes to change the way money is transferred internationally, has fallen from over $US3.70 on January 6th to just $US0.84 overnight.
Could The Bitcoin Price Go To Zero?
According to coinmarketcap, Bitcoin, Ripple and Ethereum (ETH) are the three most valuable cryptos in circulation. However, with their prices plummeting over the past month holders are likely becoming concerned that their currencies could fall further from here.
In its quarterly review for investors, Sydney-based Platinum Investment Limited (ASX: PTM) provided a comprehensive discussion around the use and future outlook for Bitcoin and Blockchain technology.
"The future of Bitcoin is unclear, but it is unlikely to become a medium of exchange in its current form, and further regulation is likely on the horizon", Quant Analyst, Sava Mihic, said.
"Telling also is the fact that long discussions among enthusiasts on the future of Bitcoin have given way to hopes and dreams around how soon one can become rich — one is told to resist the "fud" (fear, uncertainty, doubt), be one with the "fomo" (fear of missing out) and just "hodl" (hold)."
Mihic says like all bubbles, the future of Bitcoin doesn't look pretty for current holders.
"With Bitcoin having made the front cover of Barron's, there is no doubt that things are very frothy today, and while the madness of crowds has taught us that bubbles can persist for some time, ultimately, like every euphoria before it, Bitcoin will come crashing down."
Will The Bulls Return?
While the bears might be rejoicing in the fall of Bitcoin's price, not everyone agrees with forecasts of its demise.
Last month, The New York Times published an article titled, "Everyone Is Getting Hilariously Rich and You're Not" and quoted Grant Hummer, who co-founded a San Francisco Ethereum Meetup and lives in a building called, "The Crypto Crackhouse".
"HODL when everyone has FUD…This will change civilization. This can 100 x or more from here."
Regardless of what side of the Bitcoin debate you find yourself, it seems the big rises and falls in price are only fuelling arguments for and against Bitcoin.
In January, BGR's Chris Smith, wrote: "It's also a good idea not to invest all your savings in crypto trading even if you're incredibly confident in your knowledge of Bitcoin and other altcoins."
Want To Join An Investor Club Newsletter?
You can join Rask's FREE investor's club newsletter today for all of the latest analysis and education on investing. Join today – it doesn't cost a thing.
Keep Reading
Disclaimer: This article contains general information only. It is no substitute for licenced financial advice and should not be relied upon. By using our website you agree to our Disclaimer & Terms of Use and Privacy Policy.
Rask Media
Free high-quality* financial news for everyone (*with an occasional spelling mistake). That's our mission. It's what we do. Visit raskmedia.com.au to find the latest news, insights, video and audio content.
Related posts
Investors Podcast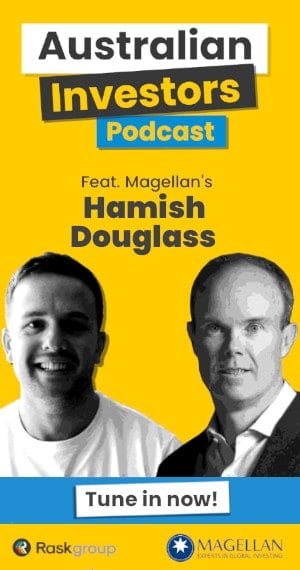 Search: