Commonwealth Bank of Australia (ASX: CBA) shares traded slightly higher in January despite being a three-time loser in the eyes of regulators and outsiders.
Indeed, although CBA is still reeling from allegations of money laundering through its ATMs (and losing a CEO in the process), the bank was thrust into the spotlight for all the wrong reasons in January.
CBA Shares Shrug Off The Regulator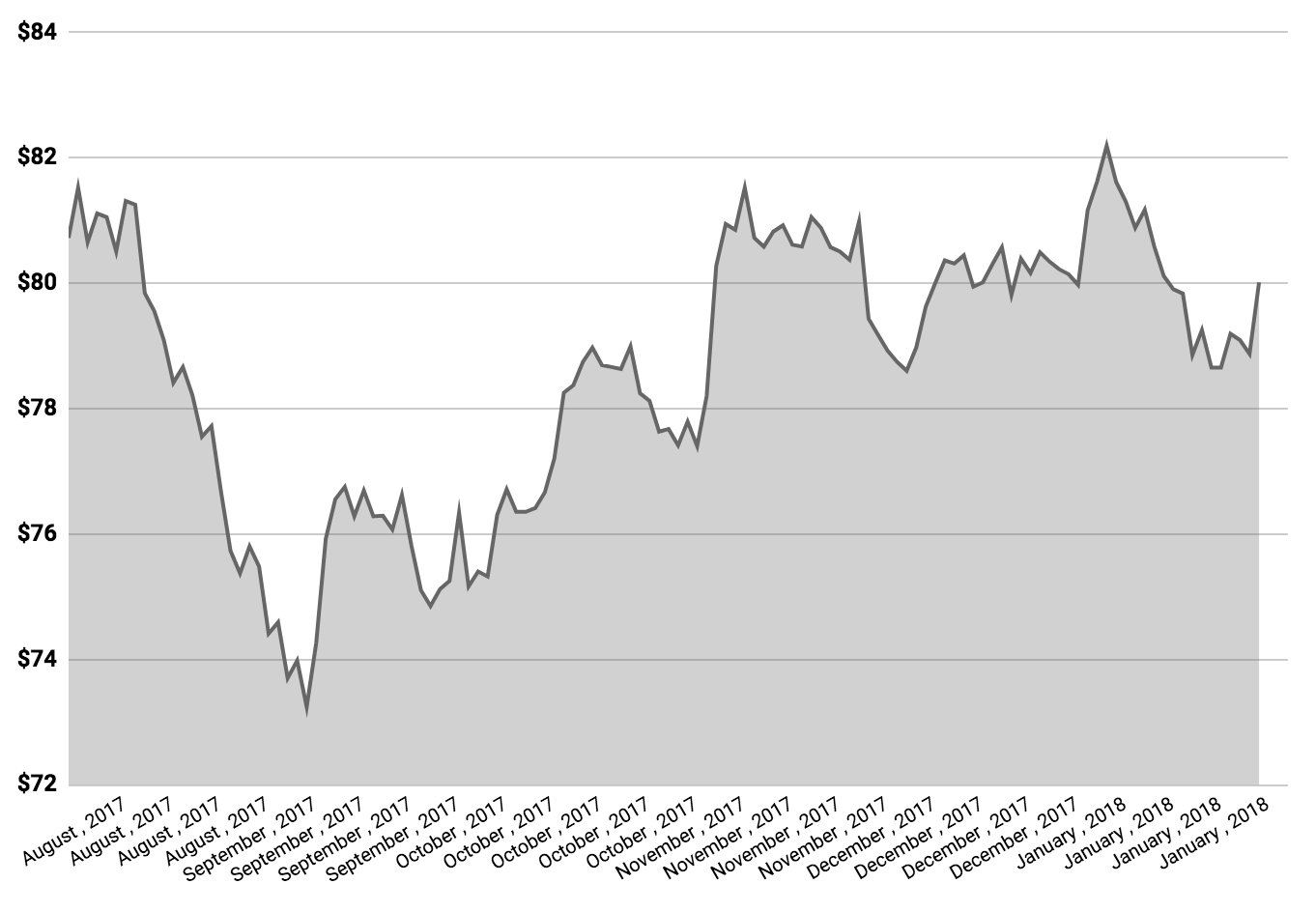 Firstly, CBA was raked over the coals and handed a $1.9 million fine after after five of its financial advisers gave inappropriate advice to up to 3,500 clients. "KordaMentha determined that CBA should review advice given by 16 potentially high-risk advisers", an Australian Securities and Investments Commission media release noted last week. Of the 16 advisers, KordaMentha determined five advisers offered poor advice to clients.
Next, ASIC released the results from a survey of Big Bank financial advice clients. The investigation looked into CBA, AMP Limited (ASX: AMP), Australian and New Zealand Banking Group (ASX: ANZ), National Australia Bank Ltd. (ASX: NAB) and Westpac Banking Corp (ASX: WBC) and their associated financial planning businesses.
Alarmingly, ASIC found that 75% of the advice offered by the advisers failed the best interest duty.
"Further, 10% of the advice reviewed was likely to leave the customer in a significantly worse financial position," ASIC noted. ASIC said it will ensure customers get what they are entitled to.
Finally, one day after announcing the appointment of its new CEO, Matt Comyn, CBA was caught up in another scandal.
This time, ASIC said it has launched legal proceedings against the bank for unconscionable conduct and market manipulation in relation to the Bank Bill Swap Rate. The BBSW, as it is known, is an incredibly important interest rate because it determines the rates at which money can be transferred throughout Australia's financial system.
"ASIC is alleging that on three specific occasions CBA traded with the intention of affecting the level at which BBSW was set, to maximise its profits or minimise its losses," the ABC reported.
CBA denies the claims.
ANZ and NAB reached settlements with ASIC last year over similar claims. Meanwhile, Westpac is now dealing with its own allegations of manipulating the BBSW.
However, despite all of these scandals, allegations and a Royal Commission, shares of Australia's largest company, CBA, continued to trade higher Friday afternoon.
Want To Join An Investor Club Newsletter?
You can join Rask's FREE investor's club newsletter today for all of the latest analysis and education on investing. Join today – it doesn't cost a thing.
Keep Reading
Disclaimer: This article contains general information only. It is no substitute for licenced financial advice and should not be relied upon. By using our website you agree to our Disclaimer & Terms of Use and Privacy Policy.
Rask Media
Free high-quality* financial news for everyone (*with an occasional spelling mistake). That's our mission. It's what we do. Visit raskmedia.com.au to find the latest news, insights, video and audio content.
Related posts
Search:
Investors Podcast