The Australian share market, or S&P/ASX 200 (INDEXASX: XJO)(ASX: XJO) index, is expected to open lower on Wednesday morning, according to the Sydney Futures Exchange.
Here's what you need to know:
SFE ASX 200 futures:
-19
Australian Dollar ($A)
(AUDUSD)
:
80.84 US cents
Dow Jones:
down 1.4%
Oil (WTI):
$US64.38 per barrel
Gold:
$US1,340 per ounce
Overnight, London-listed shares of BHP Billiton Limited (ASX: BHP) and Rio Tinto Limited (ASX: RIO) closed down 1.9% and 1%, respectively.
Australian Investing News
This morning, shares of Sirtex Medical Limited (ASX: SRX), the embattled biotechnology company, will be a focal point for investors. Yesterday evening, after the ASX closed, investors learned that Sirtex's board unanimously recommended a takeover offer from Varian Medical Systems Inc. which values Sirtex shares at $28. That's substantially higher than Sirtex's last traded price of $18.83. Between 2015 and June 2017, Sirtex shares fell from around $40 per share to less than $12.
Commenting on the takeover ("scheme"), Sirtex's interim Chair Dr John Eady said, "In recommending the Scheme, we have considered the future potential prospects and the risks associated with an investment in Sirtex."
Also making news this morning, Treasury Wine Estates Ltd (ASX: TWE) reported its half-year financial results to the ASX showing a 2.3% fall in revenue but a 37% increase in profit.
"I am very pleased to report another strong result in 1H18," Treasury Wines CEO, Michael Clarke, said. "'Fixed' regions, Asia, Europe and ANZ, are outperforming expectations, and we are now taking some exciting steps to really transform our route-to-market in the United States, and further strengthen the long-term outlook for the Americas region."
Origin Energy Ltd (ASX: ORG), a $16 billion energy company, released its quarterly production report this morning. Origin said its upstream revenue rose 40% for the first half of its 2018 financial year, with sales revenue of $1.35 billion.
"Australia Pacific LNG continued to perform well, delivering reliable upstream and downstream production in the December quarter," Origin CEO Frank Calabria said.
Want To Join An Investor's Club Newsletter?
You can join Rask's FREE investor's club newsletter today for all of the latest analysis and education on investing. Join today – it doesn't cost a thing.
Keep Reading
Disclaimer: This article contains general information only. It is no substitute for licenced financial advice and should not be relied upon. By using our website you agree to our Disclaimer & Terms of Use and Privacy Policy.
Rask Media
Free high-quality* financial news for everyone (*with an occasional spelling mistake). That's our mission. It's what we do. Visit raskmedia.com.au to find the latest news, insights, video and audio content.
Related posts
Investors Podcast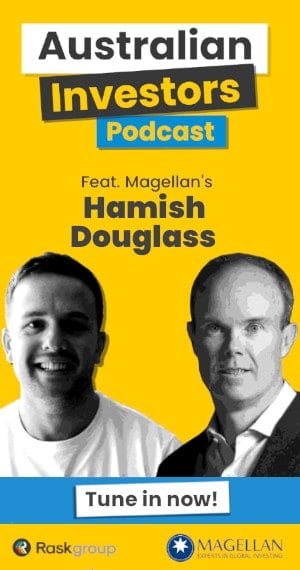 Search: