The share price of communication platform Whispir Ltd (ASX: WSP) has taken off this morning after the company upgraded FY22 guidance at its annual general meeting.
Currently, the Whispir share price is up 12.68% to $2.35.
If you're new to Whispir, check out our 3-minute guide to the business.
WSP share price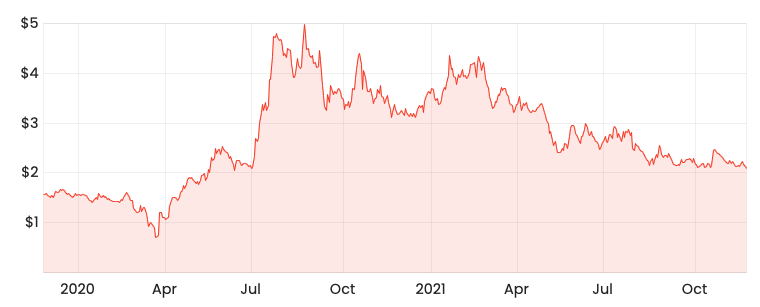 Up to 42% growth in FY22
Whispir upgraded its forecasts for FY22 to:
Revenue of $64-$68 million, an improvement from prior guidance of $57.2-$60.2 million
EBITDA loss of $13.2-$11.2 million, an improvement from an expected loss of $15.5-$13.0 million
The upgraded guidance represents a revenue increase of between 32% to 42% in FY21.
However, the EBITDA loss remains noticeably bigger than the $4.7 million outflow in FY21.
Whispir previously flagged to the market it's going to sacrifice near term profitability in exchange for driving growth in North America and increasing its headcount.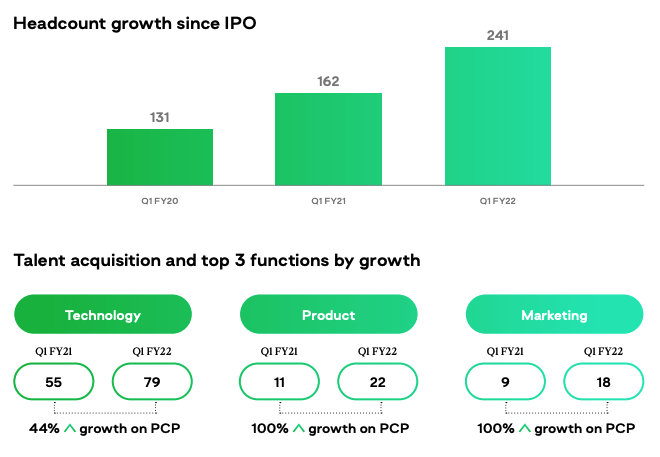 However, investors have been reluctant to get behind the mission, sending shares 36% lower in 2021.
What about ARR?
Noticeably absent from the revised guidance was annual recurring revenue (ARR), a key metric to track the success of Whispir and other software businesses.
ARR guidance remains steady at $65.4-$70.0 million for FY22, representing growth of 22% to 31% year-on-year.
This infers that the revenue bump is non-recurring in nature.
"Whispir is well positioned for growth in FY22, predicated by its book of long-term, bluechip clients. Several new business wins, including a sizeable customer in North America, provides confidence that the sales pipeline is strong, and the product is delivering to meet the changing needs of customers across our core regions of ANZ, Asia, and North America".
Management did note a sizeable customer win in North America. Potentially, the bump in revenue relates to that client for upfront integration revenue.
How do I value Whispir shares?
Putting a number on Whispir is no easy feat. Despite the growing revenue, losses continue to mount.
The business trades on a sales multiple of less than four, which would be considered low for most software companies.
If the business can continue to scale and reach profitability soon, I believe it looks cheap at current levels.
If you're looking to learn how to do your own ASX company valuations, take our free share valuation course, which takes you through 6 common share valuation techniques, step by step.
Or try our Beginner Shares Course if you're just starting out. Both are free.