Chad Slater is the co-founder of Morphic Asset Management, a high-profile Sydney-based investment company which invests with more than one purpose. He runs a hedge fund which also excludes (or short-sells) companies which his team believes are unethical.
Chad is one of the brightest and passionate investors I've come across. But what makes this episode so incredible is how candid, transparent and honest he is about his journey through his youth, early career and investing.
Chad received top grades at school, spent time at some of the world's best investment firms and now co-leads a team of motivated professionals. But Chad's story isn't all roses.
Having grown up in PNG, Chad vividly recounts his father's decision to uproot the family, take risks and start a small business in the country which stood in contrast to Australia in economic and social terms.
This is an episode I'll be listening to again and again through time because it includes so many profound ideas about money and investing.
Remember, if you're new to the world of investing and hedge funds or you need to brush up on some key terms please visit the Rask Finance website where we've created a free short video series addressing some ideas discussed in this and other episodes. Putting aside a few minutes to understand the key terms will mean you get a lot more from this and future episodes.
Please enjoy this conversation with Chad Slater, co-founder of Morphic Asset Management.
Tune In Now!
— iTunes — Soundcloud — Castbox — YouTube —
Show Notes:
0:45: Intro to Chad
2:00 – Chad's early life… in PNG?!
3:30 – Chad was working in the family supermarket at 11
4:40 – Chad goes to boarding school in Queensland
6:20 – High school runner-up Dux. He wants to be a pilot but ends up studying finance.
9:00 – Pairing up with other Aussie investing heavyweights from a young age
10:00 – Chad takes a role at Treasury then fails to get into BT (the first time), works for Peter Costello
12:30 – Chad gets rejected for the second time at BT… but persistence and doggedness gets him an interview
15:30 – Chad keeps his job then moves to Boston on secondment
18:00 – Chad moves to Argentina on sabbatical and take time off "until you can understand why you're not the idiot, you're the idiot"
19:00 – Offers to join some of the best hedge funds in the world (NYC, Paris & London)
20:30 – Managing $100m in your 30's and lessons from the GFC (including, stop losses to increase cash balances)
23:40 – 1 simple process can trump the most convoluted process in the investing world (how do you know when you're early or wrong?)
24:40 – A cooling off period after the stop loss and when to re-enter (Epsilon theory, always go to a funeral). What did you learn and why would you go back?
26:30 – Why start Morphic?
29:45 – Circles of competence and Chad's early promises to his staff
32:00 – Advice: Don't short
35:00 – Having an edge in investing and why Chad believes all investors need to understand the economy and individual ideas
37:00 – How and why Chad invests ethically
40:00 – Why diverse boards make better decisions
42:00 – Would Woolworths pass the ethical test? Black and grey listed stocks. Chad's percentage of revenue test (putting it in the grey area)
43:00 – AMP and 'active ownership'
46:00 – Using quant screens and models to refine the universe, using value and momentum.
50:00 – An example of a successful short sale on the ASX — Morphic's rival Platinum Asset Management. "The burden of proof is on me to figure out what is and what isn't a lie."
53:00 – "Is Value Investing Dead?" and knowing who you are as an investor
58:00 – Avoid junk, be prepared for long winters, and be agile. There's cheap then there's bad.
59:50 – Instead of seeking brilliance just try to avoid doing something dumb
1:00:20 – Does Morphic own FAANG stocks (Facebook, Apple, Amazon, Netflix and Google/Alphabet)
1:01:00 – Where does Chad see opportunity (and risk) towards the end of 2018? "Japan is the forgotten cousin of the world"
1:05:00 – "you can have a mud-map of where you want to go but the world very rarely lets you go exactly where you want to go"
1:07:00 – Find out more about Morphic
1:09:00 – Investing with fund managers who don't invest in their own funds
1:12:00 – The most important advice he would give himself. "Markets climb a wall of worry". Write down simple rules in advance. Ask yourself: What do you want out of markets?
Books, Articles Referenced + Further Reading
For the full show notes for this episode please go to the Rask Finance website.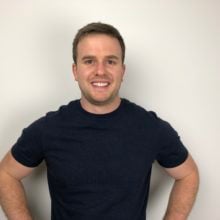 Owen Raszkiewicz
Owen Raszkiewicz is the Founder of The Rask Group, which includes Rask Finance, Rask Invest and Rask Media. Owen's members-only investment website (Rask Invest) includes access to his top share ideas from the ASX and international markets, as well as many pages of education on budgeting, everyday finances and more. When Owen is not reading about finance he's following Chelsea, Hawthorn Hawks and the Storm. He holds a Master's Degree in Financial Planning, a Master's Degree in Applied Finance, Bachelor's Degree in Technology, and has passed level 1 of the Chartered Financial Analyst program amongst other things.
Related posts
Investors Podcast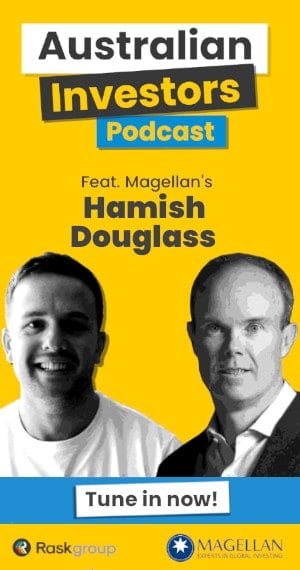 Search: