In the wake of a Glaucus short seller report, ASX shares in Blue Sky Alternative Investments Ltd (ASX: BLA) returned to active trading on Wednesday following a trading halt and suspension which extended the Easter long weekend.
Blue Sky shares were trading 15% lower shortly after 10 am Melbourne time.
Blue Sky Alternative Investments is a fund manager which does… well… 'alternative' investments for its investors. That means it will invest outside of the stock market, bond market and cash accounts. These are considered to be 'traditional' investments.
Because many alternative investments are not found on the big financial markets, the value of the investments isn't as easy to keep track of. For example, share market investors can whip out their iPhone and get up-to-the-second pricing of their ASX shares.
But valuing water entitlements or office buildings, for example, requires a lot of subjective input from third-party valuers and the investors (e.g. Blue Sky).
Glaucus Short Seller Report
Last week, notable US-based short-seller Glaucus Research Group released a report on Blue Sky.
A short seller is someone who makes money by betting against a company's shares. Because it costs money to short sell shares, these investors have to be right on two counts: their investment decision, and the timing. Usually, this means they have to identify a 'catalyst' for a company's shares to be sold lower.
The Glaucus short seller report, released last week, scrutinised Blue Sky's investment performance reporting, fees and investment valuation.
Following the report, Blue Sky shares came under selling pressure before entering a trading halt before the Easter weekend. The report provided a catalyst.
Fast forward a few days to Tuesday evening and Blue Sky released its formal response to the Glaucus report via the ASX.
Blue Sky fired shots back at Glaucus' report, saying it, "includes analysis of the financial position and performance of Blue Sky and its investments that is
fundamentally flawed and inconsistent with market practice."
[the Glaucus report] "ignores, or neglects to check, readily accessible public information which categorically disproves many of its fundamental assertions" – Blue Sky
Blue Sky also rebutted a few of Glaucus' specific claims, including fees charged to its investors, investment performance and the sale of shares by its former Managing Director, Mark Sowerby.
Blue Sky said it has offered full assistance to ASIC, the Australian financial regulator. In addition, it has instructed its US-based lawyers to serve legal letters on Glaucus, "requiring it to preserve all relevant documents and communications whilst Blue Sky evaluates possible future legal steps." 
Blue Sky held an investor teleconference this morning but it did not allow questions to be aired. Some people on Twitter were not convinced by this.
$BLA flat out refuses to open their books. Fund investors are being hoodwinked IMO, but so long as they don't want their money back, everything is rosey! pic.twitter.com/LbhM61D2x1

— Bryce Edwards (@BryceEdw) April 3, 2018
Takeaway
Hedge funds and alternative investing is often considered the wild west of the investment management industry, with high fees collected against opaque and complex strategies that do not always benefit investors.
However, the alternative investments industry is growing rapidly, as we wrote here.
While it remains to be seen what will happen to Blue Sky as a result of the Glaucus report, it's important to understand the motives of the players on all sides, read the statements carefully — and between the sentences even more carefully. This is something both Blue Sky and Glaucus acknowledged in their statements.
Did you know it's free to join The Rask Group's Investor Club Newsletter? It's a regular (usually weekly) news and educational update on financial markets, investing and unique strategies. Join today and get ready to laugh and learn.
Click here to join The Rask Group's Investor Club Newsletter Today
Hey, you, read this disclaimer: This article contains information only. It is not financial advice. It is no substitute for trusted and licensed financial advice and should not be relied upon. By using our website you agree to our Code of Ethics, Disclaimer & Terms of Use and Privacy Policy. Also, don't forget, past performance is not a reliable indicator of future performance.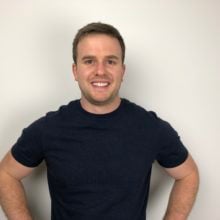 Owen Raszkiewicz
Owen Raszkiewicz is the Founder of The Rask Group, which includes Rask Finance, Rask Invest and Rask Media. Owen's members-only investment website (Rask Invest) includes access to his top share ideas from the ASX and international markets, as well as many pages of education on budgeting, everyday finances and more. When Owen is not reading about finance he's following Chelsea, Hawthorn Hawks and the Storm. He holds a Master's Degree in Financial Planning, a Master's Degree in Applied Finance, Bachelor's Degree in Technology, and has passed level 1 of the Chartered Financial Analyst program amongst other things.
Related posts
Investors Podcast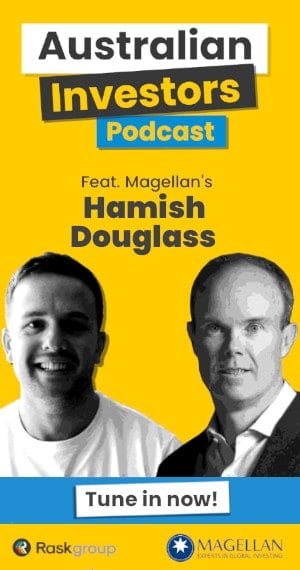 Search: