ASX-listed shares of Blue Sky Alternative Investments Limited (ASX: BLA) fell 9% on Wednesday before entering a trading halt following a report by Glaucus Research Group.
What's Going On?
Like most funds management companies Blue Sky Alternative Investments manages peoples' money, earning management fees and performance related fees.
According to data from Yahoo! Finance, Blue Sky shares have risen from less than a $1 to their recent all-time high of $14.99. They currently sit at $10.40.
Unlike many funds management businesses which buy shares or bonds on an open market, Blue Sky invests in some 'alternative investments' like 'real assets' or agriculture.
Because these types of investments are not traded regularly or available in the open market the ongoing price of these investments can be harder to determine. In many cases, fund managers rely on their own estimates to value these assets.
At risk of creating a conflict of interest between the fund manager, which can indirectly affect the performance statistics, and the investor, these fund managers often receive third-party valuations of their investments.
Glaucus Short Seller Report
Overnight, California-based research business Glaucus Research Group produced a report on Blue Sky. Glaucus Research Group is a short-seller, meaning it tries to make money when share prices fall.
In its report, amongst other things, Glaucus said that Blue Sky may have been overoptimistic in its performance disclosures to investors.
Today, Blue Sky responded to the report saying, "From its initial review of the report, Blue Sky notes that there are a large number of factual inaccuracies throughout, including the assertions raised in relation to how Blue Sky calculates and reports its fee-earning assets under management, its investment performance and its fees."
Blue Sky then quotes Glaucus' disclaimer: "You are reading a shortbiased opinion piece. Obviously, we will make money if the price of Blue Sky stock declines. The report and all statements contained herein are the opinion of Glaucus Research Group California, LLC, and are not statements of fact."
Blue Sky said it will provide a response to the market on the issues raised in the report. Until then, Blue Sky and the Blue Sky Alternatives Access Fund Ltd (ASX: BAF) will remain in a trading halt.
Is Private Equity Investing All It's Cracked Up To Be?
Fellow Rask Media writer, Mark Susanto, recently commented on the push towards alternative investing and private equity in this great piece: Aussie Private Equity: Not Everything It's Cracked Up To Be?.
Did you know it's free to join The Rask Group's Investor Club Newsletter? It's a regular (usually weekly) news and educational update on financial markets, investing and unique strategies. Join today and get ready to laugh and learn.
Click here to join The Rask Group's Investor Club Newsletter Today
Hey, you, read this disclaimer: This article contains information only. It is not financial advice. It is no substitute for trusted and licensed financial advice and should not be relied upon. By using our website you agree to our Code of Ethics, Disclaimer & Terms of Use and Privacy Policy. Also, don't forget, past performance is not a reliable indicator of future performance.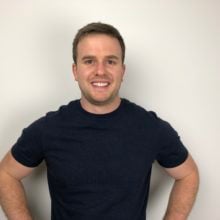 Owen Raszkiewicz
Owen Raszkiewicz is the Founder of The Rask Group, which includes Rask Finance, Rask Invest and Rask Media. Owen's members-only investment website (Rask Invest) includes access to his top share ideas from the ASX and international markets, as well as many pages of education on budgeting, everyday finances and more. When Owen is not reading about finance he's following Chelsea, Hawthorn Hawks and the Storm. He holds a Master's Degree in Financial Planning, a Master's Degree in Applied Finance, Bachelor's Degree in Technology, and has passed level 1 of the Chartered Financial Analyst program amongst other things.
Related posts
Search:
Investors Podcast