Ramsay Health Care Limited (ASX: RHC) released its half year financial report to investors today, showing a profit of $288 million.
Ramsay is Australia's largest private hospital company and also has a big presence in the UK and France.
Here are some of the highlights compared to last year:
Revenue increased by 3% to $4.4 billion
Day to day trading, or EBIT, increased by 1.5% to $470.4 million (What does EBIT mean?)
Core Profit per share increased by 7.8% to $1.39
Dividend per share increased by 8.5% to $0.575
The major segment to Ramsay's business is Australia. Australian revenue increased by 4.3% to $2.5 billion and the EBIT increased by 9.1% to $379.7 million. Ramsay said that this was a result of above market volume growth and the ongoing benefits of cost efficiency programmes. Ramsay also said that the government reforms announced during the period, which aim to improve the affordability of private health insurance in Australia, will overall, impact positively on the industry.
Its share of the Asian joint venture net profit increased by 24.1% to $8.5 million.
In the UK revenue was down 4.8% to £206.2 million and EBITDAR was down 4.6% to £49.4 million.
In France the revenue was down 1.1% to €1.1 billion and EBITDAR was down 5.8% to €194.1 million. The French business achieved above market volume growth thanks to its operations in France. Ramsay is investing in a major transformation project in France that will centralise non-core hospital resources.
Ramsay management said that a positive tariff adjustment will take affect from 1 April 2018 in the UK however, NHS demand management strategies are currently impacting volumes significantly.
The private hospital company is investing for the future, during the six months a further $146 million in hospital capacity expansions were approved for Ramsay's board. $57 million of brownfield sites were completed late in the first half of FY18. $147 million of developments will open in the second half and a further $156 million are scheduled to open in the first half of FY19.
Ramsay also added 23 pharmacies to its Australian network, including 18 Malouf pharmacies that were acquired in December.
Ramsay managing director Craig McNally said, "In summary, we expect the operating environment in Australia to remain positive and the environment in Europe to remain challenging. Barring unforeseen circumstances, we reaffirm out FY18 Core Earnings Per Share growth of 8% to 10%".
The company is also investing strategically in research and technology as well as shaping its workforce, to ensure it remains at the forefront of healthcare delivery in the future. – McNally
The Ramsay Health Care share price is down 6.71% to $63.25 according to Google Finance.
Join Rask's Investor Club Newsletter Today
You can join Rask's FREE investor's club newsletter today for all of the latest news and education on investing. Join today – it doesn't cost a thing. BUT, you'll need a good sense of humour and a willingness to learn.
Keep Reading
Disclaimer: This article contains general information only. It is no substitute for licensed financial advice and should not be relied upon. By using our website you agree to our Disclaimer & Terms of Use and Privacy Policy.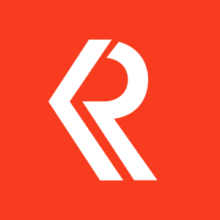 Jaz Harrison
Jaz is a keen investor who loves to thoroughly poke holes in an investment idea before it has a chance of making it into her portfolio. Jaz invests for the long-term and doesn't sweat the small stuff. She strongly believes that empowering people with knowledge is the best way for them to take charge of their finances, which is exactly the approach she takes with her own money and investments. Q: Why are you so passionate about finance? I'm passionate about doing the research to find the best result for our finances. Knowing our money inside out, knowing that our money is 100% on a great track makes our relationship better, and feels very secure with strong foundations, which is something most people should have and I'd like to help people achieve that feeling.
Related posts
Search:
Investors Podcast