Treasury Wines Estates Ltd (ASX: TWE) reported its half year financial results to the ASX this morning.
Treasury Wines is a $12 billion end-to-end wine company, with operations around the world. Chances are, you will have seen (or tried!) some of its brands, including Lindeman's, Pepperjack (tip: mmm the shiraz!), Penfolds, Rosemount, Wolf Blass, Yellowglen and more.
Here's the highlights from Treasury Wines' half year report:
Revenue down 2% to $1.33 billion

Profit up 37% to $187 million

Interim dividend (75%

franked

) of 15 cents per share

EBITS of $283 million
(note: EBITS = earnings before interest, taxes, material items and changes in the value of vineyards)
"I am very pleased to report another strong result in 1H18," Treasury Wines CEO, Michael Clarke, said. "Performance was delivered sustainably, with all regions contributing to EBITS growth and margin accretion."
Treasury Wines' Americas division reported EBITS of $100 million thanks in part to synergies earned from its takeover of Diageo Wines, which was announced in 2015, plus cost efficiency.
Profit from Asia jumped 48% to $117 million, Europe reported $24 million of EBITS and Australia and New Zealand's result jumped 28% to $68 million.
"'Fixed' regions, Asia, Europe and ANZ, are outperforming expectations, and we are now taking some exciting steps to really transform our route-to-market in the United States, and further strengthen the long-term outlook for the Americas region," Mr Clarke added.
Looking ahead, Treasury Wines is targeting EBITS growth and profit margin improvements for the full financial year. Treasury Wines noted it "remains aligned" with Bloomberg consensus targets of $524 million, with its positive momentum expected to continue into the second half of the financial year.
Given its growing presence in the United States, Treasury Wines expects a 2% to 4% profit per share benefit from the recent cuts to US corporate taxes.
"I am very excited about the outlook for the Company, and am confident that the business model changes we are making this year, along with an increased availability of high-end wine, will set TWE up for accelerated growth in F19, F20 and beyond," Mr Clarke added.
Want To Join An Investor's Club Newsletter?
You can join Rask's FREE investor's club newsletter today for all of the latest analysis and education on investing. Join today – it doesn't cost a thing.
Keep Reading
Disclaimer: This article contains general information only. It is no substitute for licenced financial advice and should not be relied upon. By using our website you agree to our Disclaimer & Terms of Use and Privacy Policy.
Rask Media
Free high-quality* financial news for everyone (*with an occasional spelling mistake). That's our mission. It's what we do. Visit raskmedia.com.au to find the latest news, insights, video and audio content.
Related posts
Investors Podcast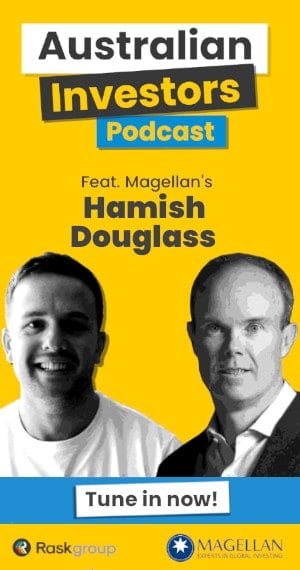 Search: