The Australian share market, or S&P/ASX 200 (INDEXASX: XJO)(ASX: XJO) index, is expected to open flat on Tuesday morning, according to the Sydney Futures Exchange.
Here's what you need to know:
Australian Dollar:
79.66 US cents
Dow Jones:
closed
Oil (WTI):
$US64.75 per barrel
Gold:
$US1,340 per ounce
Bitcoin (BTC):
$US13,902
Overnight, London-listed shares of BHP Billiton Limited (ASX: BHP) and Rio Tinto Limited (ASX: RIO) closed up 0.7% and down 0.3%, respectively.
Investing News
Here in Australia, shares in focus will include Orocobre Limited (ASX: ORE). This morning, the $1.5 billion lithium company released its December quarter production results and an update to investors. In addition to producing 3,937 tonnes, up 84% from the September quarter, Orocobre secured $361 million in funding.
Also this morning, Rio Tinto revealed its production numbers for the fourth quarter of 2017. Compared to the same period a year earlier, the global mining company produced 3% more iron ore, 14% more bauxite and 11% more copper.
"The business performed well in the fourth quarter, and we finished the year in line with guidance across all major products," CEO J-S Jacques said. "Our focus on value over volume and mine-to-market productivity, along with disciplined allocation of cash, will ensure that we continue to deliver superior shareholder returns in the short, medium and the long term."
Auckland International Airport Ltd (ASX: AIA) announced the sale of its 24.6% stake in North Queensland Airports (NQA) to existing NQA shareholders for $370 million. Perron Investments and The Infrastructure Fund have already agreed to accept up to the entire offer, Auckland Airports said.
"Following the completion of our strategic review in August 2017, we have undertaken discussions with both existing investors and third parties regarding a potential purchase of our interest in NQA," CEO Adrian Littlewood added.
Oil Search Limited (ASX: OSH) updated the market on its drilling P'nyang South 2 ST1. "We are pleased with the P'nyang South 2 ST1 results, which confirm the extension of the P'nyang field to the south-east," CEO Peter Botten said. "Oil Search is confident that the well's primary objective, to migrate 2C contingent gas resource to 1C contingent resource in this area, to support marketing and financing activities for LNG expansion, will be met."
Finally, BHP shares will be in focus after investment research firm Morningstar downgraded its shares to "Sell", according to Fairfax.
Keep Reading
Rask Media
Free high-quality* financial news for everyone (*with an occasional spelling mistake). That's our mission. It's what we do. Visit raskmedia.com.au to find the latest news, insights, video and audio content.
Related posts
Investors Podcast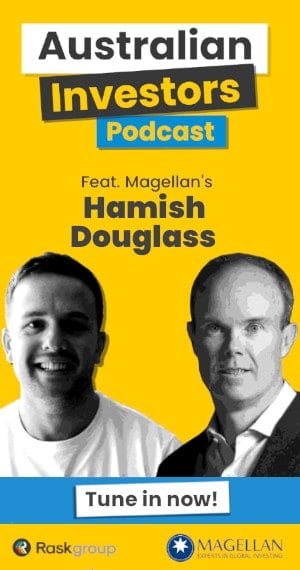 Search: