Amazon.com, Inc's (NASDAQ: AMZN) CEO Jeff Bezos is worth an estimated $US104 billion, according to Bloomberg.
Just imagine a life with $104 billion…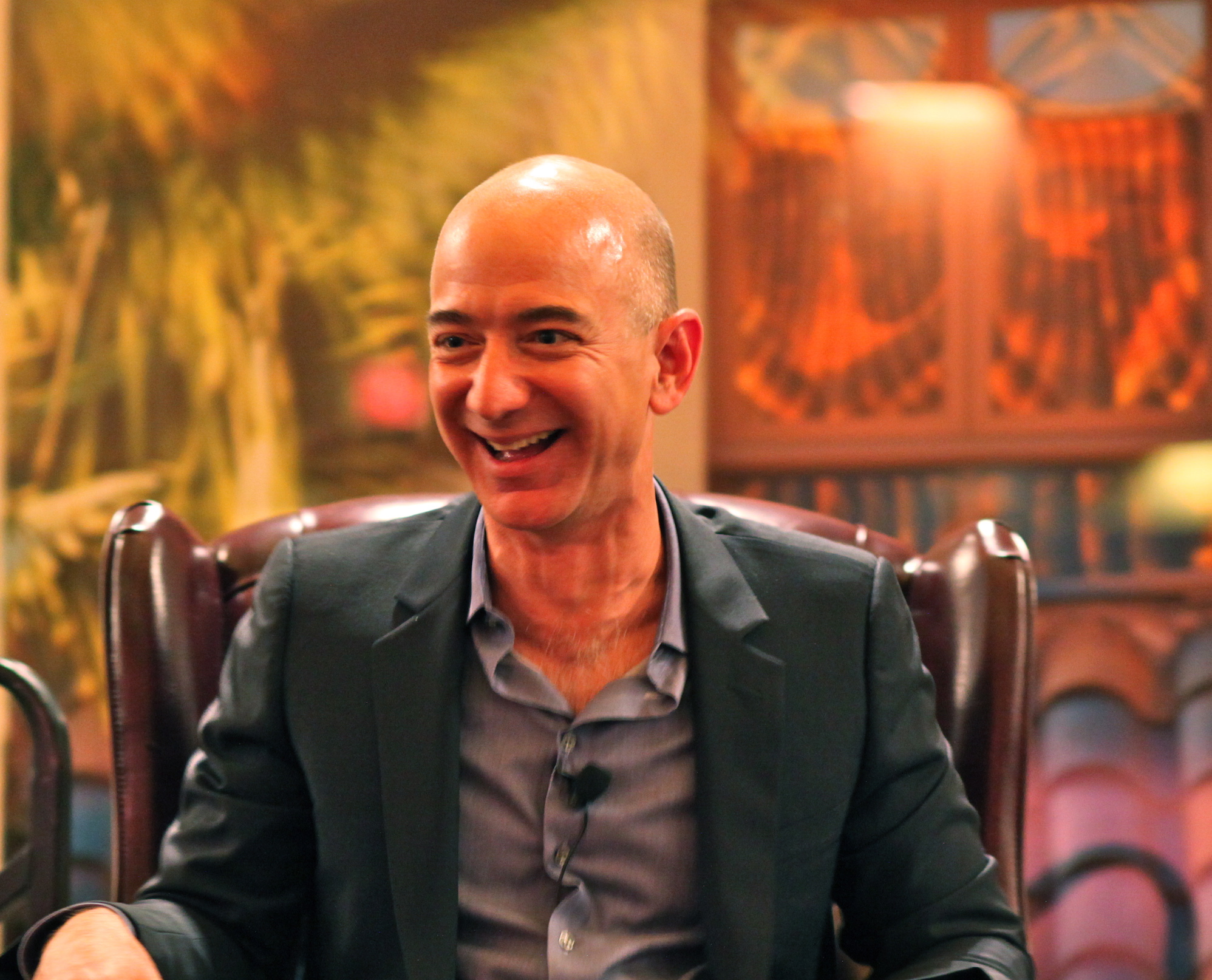 Why is he so Rich?
Jeff Bezos will likely top Forbes' Billionaires list when the publishing company releases its report in March.
That will leapfrog him ahead of Warren Buffett, the legendary investor and CEO of Berkshire Hathaway Inc (NYSE: BRK) who is worth around $75 billion; and Bill Gates, the founder and Chairman of Microsoft Corporation (NASDAQ: MSFT) whose wealth is estimated to be $86 billion.
Much of the wealth of these three businessmen is tied up in the shares of the companies they run. They have held the shares for decades and watched them grow ferociously over time.
The Microsoft share price, for example, is up around 87,000% since the late 80's, and share splits. With the explosive use of Windows and Office, Microsoft quickly vaulted Bill Gates' worth to around $100 billion in 1999.
Since then, he has given away an estimated $60 billion to charity. If he held those shares his net worth would be well ahead of his billionaire peers today.
Buffett's Berkshire Hathaway, which owns many of the world's most popular consumer brands like Heinz and Gillette, has also performed exceptionally well for long-term investors. The Class A shares (Berkshire has two types) are currently priced at $US304,500 each(!).
According to Buffett's 2016 annual letter to shareholders, Berkshire shares are up some 1,972,595% since 1965. The US share market as a whole, or the S&P 500, was up 12,717% at that time.
And Amazon?
Despite being years younger than Microsoft and Berkshire, Amazon ($US 610 billion) is fast approaching the size of Microsoft ($US 680 billion). That might be hard to believe for Australians, who only know Amazon from the news, its low-cost Prime video streaming service, Kindle, and its online bookstore.
However, thanks to its Australian website launch in late 2017, Aussies are now finally getting a taste of the company that has made Amazon's shares rise more than 72,415% since 1997.
'The Everything Store'
With three share splits (in which shares are broken up into smaller pieces), Amazon shares have risen from around $1.50 to $US1,252, according to Google Finance. Jeff Bezos owns about 16.9%, nearly 81 million shares, according to the latest filings with the regulator.
So is Bezos The Richest Person Ever?
Some commentators are suggesting Jeff Bezos is the richest person alive. That may be true in some ways, but not if we adjust for inflation and donations. For example, Bill Gates' net worth in 1999, together with the value of the shares he has given away to charity, would make him richer.
Nonetheless, if Morgan Stanley's forecast for Amazon to become the first $1 trillion (with a 'T') company — in 2018 — proves correct, Bezo's net worth may even eclipse Gates' net worth adjusting for inflation. According to Morgan Stanley's "bull case" (the best outcome), Amazon would be worth $US 2,000 per share.
What is Bezos Doing With His Wealth?
In addition to Amazon and its dedication to lowering prices and giving back to consumers, Bezos owns Blue Origin and The Washington Post. The Washington Post is a relatively small position for him.
(Coincidently, Buffett played a major role in The Washington Post over many years).
However, Blue Origin is Bezos' privately-funded space program. Like Tesla founder Elon Musk's SpaceX, Blue Origin has taken strides to create reusable rockets and make space travel a reality for the human race.
Fun Fact: Jeff Bezos originally wanted to call Amazon "Relentless". He still has the URL.
Did you know it's free to join The Rask Group's Investor Club Newsletter? It's a regular (usually weekly) news and educational update on financial markets, investing and unique strategies. Join today and get ready to laugh and learn.
Click here to join The Rask Group's Investor Club Newsletter Today
Hey, you, read this disclaimer: This article contains information only. It is not financial advice. It is no substitute for trusted and licensed financial advice and should not be relied upon. By using our website you agree to our Code of Ethics, Disclaimer & Terms of Use and Privacy Policy. Also, don't forget, past performance is not a reliable indicator of future performance.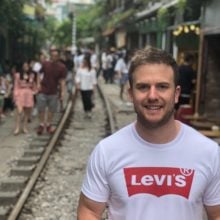 Owen Raszkiewicz
Owen Raszkiewicz
is the Founder of The Rask Group, which includes Rask Finance, Rask Invest and Rask Media. Owen's members-only investment website (Rask Invest) includes access to his top share ideas from the ASX and international markets, as well as many pages of education on budgeting, everyday finances and more. When Owen is not reading about finance he's following Chelsea, Hawthorn Hawks and the Storm. He holds a Master's Degree in Financial Planning, a Master's Degree in Applied Finance, Bachelor's Degree in Technology, and has passed level 1 of the Chartered Financial Analyst program amongst other things. To see all of my ASX and global holdings, please consider joining
Rask Invest
.
Related posts
Search:
Investors Podcast