On the ASX Wednesday, investors will be watching shares of Pushpay Holdings Ltd (ASX: PPH) (NZE: PPH) following an upbeat announcement from the Kiwi technology company.
Pushpay Share Price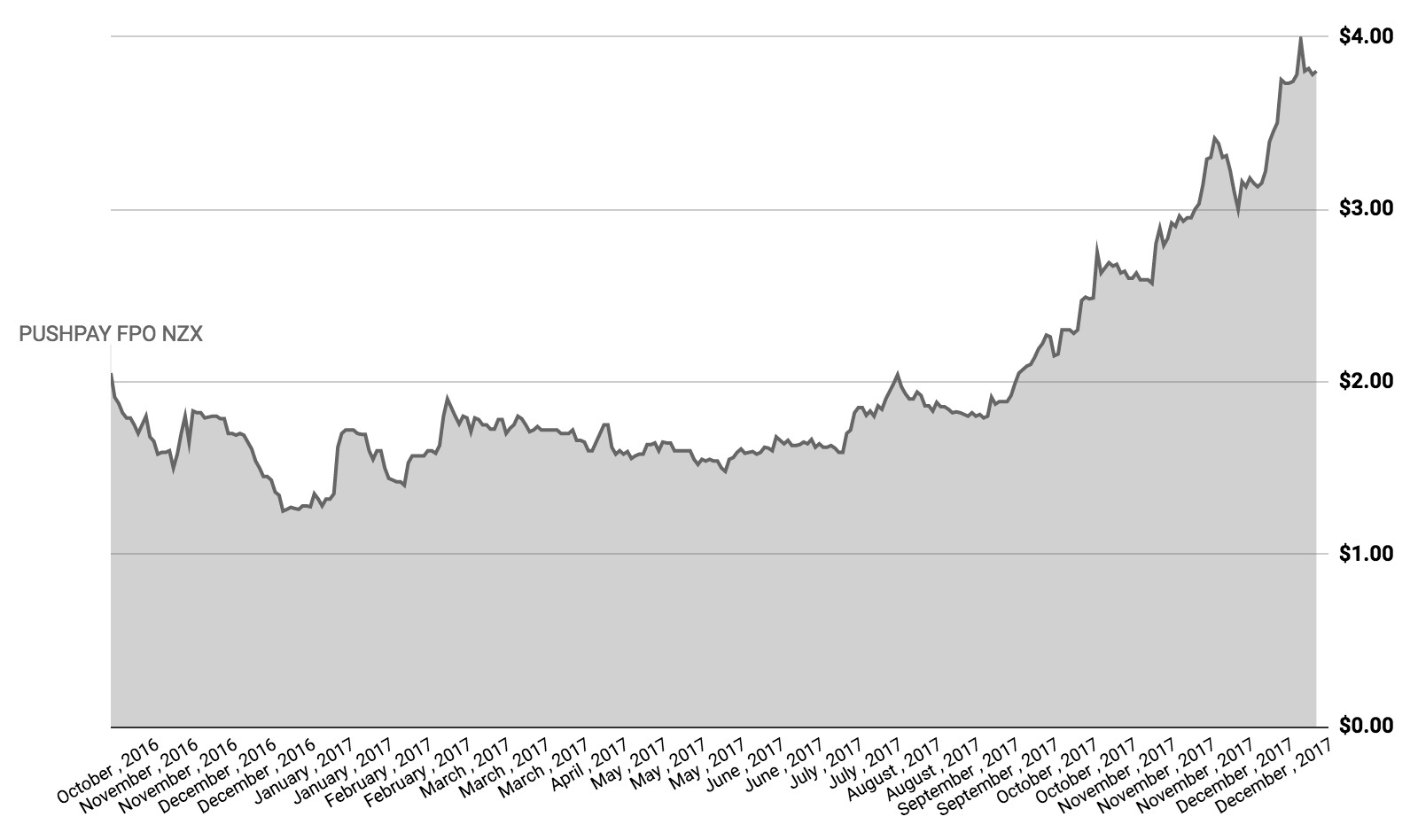 Pushpay is a $1 billion New Zealand-based software company which has developed a platform for Church-goers to donate to their religion through technology. It is expanding in the large US market.
On Wednesday morning Pushpay announced that it had achieved $US100 million in annualised monthly revenue, which it calls ACMR. The company set $US 100 million as its target to reach by December 2017.
Pushpay said it had achieved its goal and will update the market in more detail on January 10th, when it releases its quarterly report.
"Achieving US$100 million ACMR within 27 months after reaching US$10 million ACMR, is a significant milestone for the business," CEO Chris Heaslip said. "We continue to focus on scaling the business in the US faith sector in order to maximise shareholder value over the long term."
Shares of Pushpay have rallied strongly over the past 12 months, along with fellow ASX-listed New Zealand-based software companies like Gentrack Group Ltd (ASX: GTK) and Xero Limited (ASX: XRO).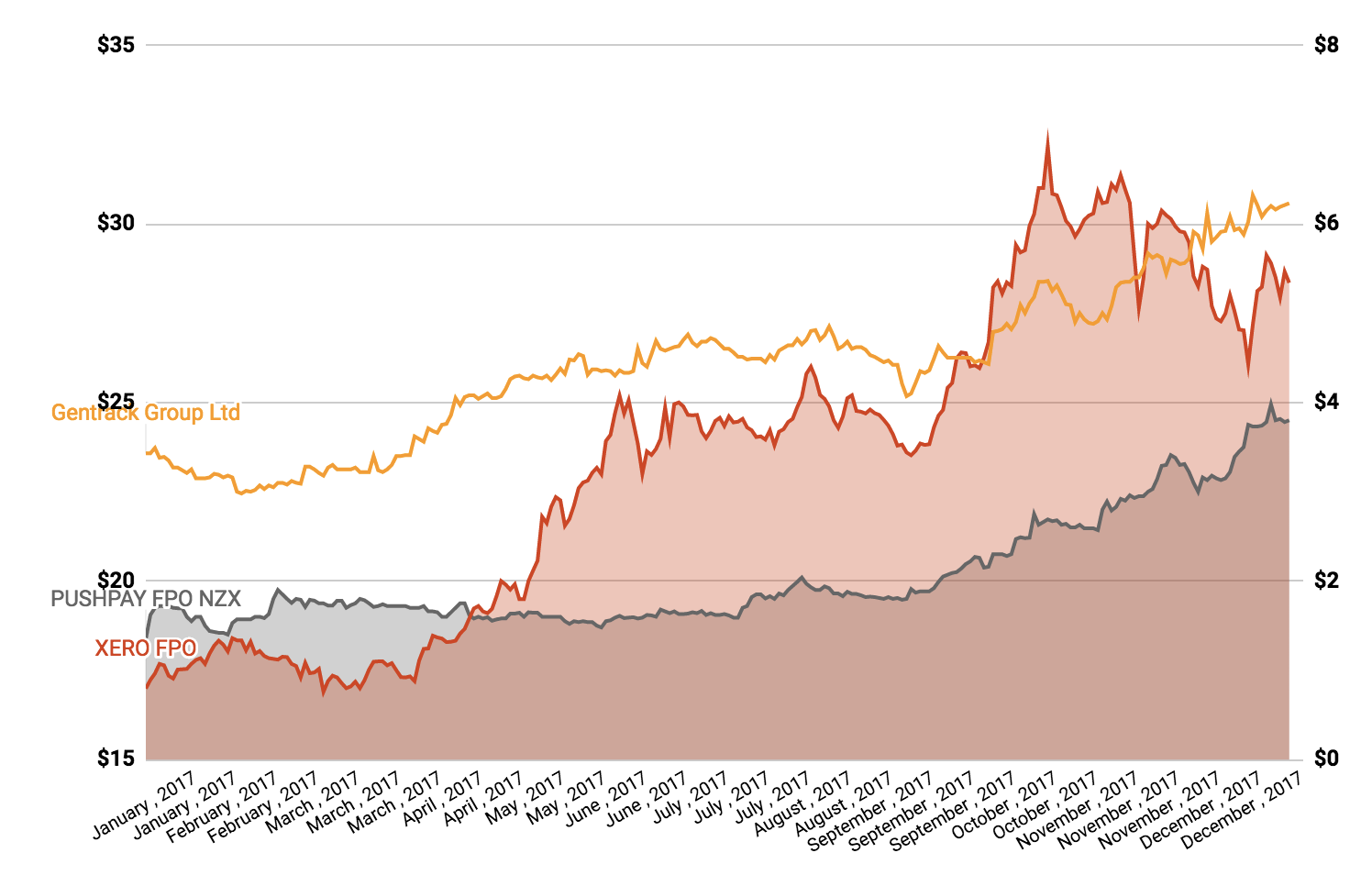 Yet despite its rise, Pushpay is not yet profitable. According to its ASX filing for the six-month period to 30 September 2017, Pushpay reported a loss of $US12.5 million.
Nonetheless, CEO Chris Heaslip said the company is committed to improving its financial position.
"Pushpay remains in a position to reach its targets of FY18 NZ GAAP revenue guidance of US$70 million and breakeven on a monthly cash flow basis prior to the end of calendar 2018," Mr Heaslip added.
According to the Wall Street Journal, just one analyst follows shares of Pushpay, with a "hold" rating and $3.15 price target.
Keep Reading:
Rask Media
Free high-quality* financial news for everyone (*with an occasional spelling mistake). That's our mission. It's what we do. Visit raskmedia.com.au to find the latest news, insights, video and audio content.
Related posts
Search:
Investors Podcast