The Australian share market, or S&P/ASX 200 (INDEXASX: XJO)(ASX: XJO) and ALL ORDINARIES (INDEXASX: XAO) (ASX: XAO) indices, are expected to open slightly higher on Wednesday, according to the Sydney Futures Exchange.
Australian Dollar:
78.30 US cents
Oil (WTI):
$US60.42 per barrel
Bitcoin:
$US14,834
Gold:
$US1,309 per ounce
On the ASX today, investors will be watching shares of Pushpay Holdings Ltd (ASX: PPH) (NZE: PPH). Pushpay is a $1 billion New Zealand-based software company which has developed a platform for Church-goers to donate to their religion through technology. It is expanding in the large US market.
This morning, Pushpay announced that it had achieved $US100 million in annualised monthly revenue, which it calls ACMR. The company set $US 100 million as its target to reach by December 2017. Pushpay said it had achieved its goal and will update the market in more detail on January 10th.
"Achieving US$100 million ACMR within 27 months after reaching US$10 million ACMR, is a significant milestone for the business," CEO Chris Heaslip said. "Pushpay remains in a position to reach its targets of FY18 NZ GAAP revenue guidance of US$70 million and breakeven on a monthly cash flow basis prior to the end of calendar 2018."
The small-cap biopharmaceutical company, Opthea Ltd (ASX: OPT), announced the beginning of its Diabetic Macular Edema clinical trials (phase 1b/2a). The company is pursuing research into treatment for retinal diseases.
Following share price gains of almost 6% on Tuesday, investors will be watching lithium company Pilbara Minerals Ltd (ASX: PLS). Shares in the near $2 billion company have risen more than 200% in 6 months.
Finally, the big four banks including Commonwealth Bank of Australia (ASX: CBA) and Westpac Banking Corp (ASX: WBC) will be in focus. News from Fairfax Media's Australian Financial Review suggests the Big Four will cut as many as 20,000 in 2018 and beyond to bolster their profits and keep costs low.
Keep reading:
Rask Media
Free high-quality* financial news for everyone (*with an occasional spelling mistake). That's our mission. It's what we do. Visit raskmedia.com.au to find the latest news, insights, video and audio content.
Related posts
Investors Podcast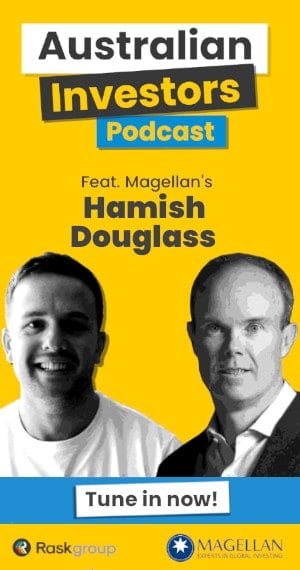 Search: