Notwithstanding the announcement of its first-half results for FY22, the EROAD Ltd (ASX: ERD) share price is unmoved today.
EROAD is a New Zealand based transport-tech (telematics) business that helps vehicle fleets increase safety, reduce costs and optimise operations.
Let's dig into the result and see why the market has been unresponsive so far to the update.
EROAD ramps up R&D spend
Key results from the half ending September 30 include:
Revenue of $48.0 million, a 5% increase year-on-year (YoY)
EBITDA of $12.6 million, down 18% YoY
Free cash outflow of $15.8 million, a reversal from the free cash inflow of $4.7 million YoY
EROAD benefitted from a 5% increase to 132,7035 contracted units with a slight fall in average revenue per user due to currency headwinds.
From a geography perspective, New Zealand and Australia experienced growth.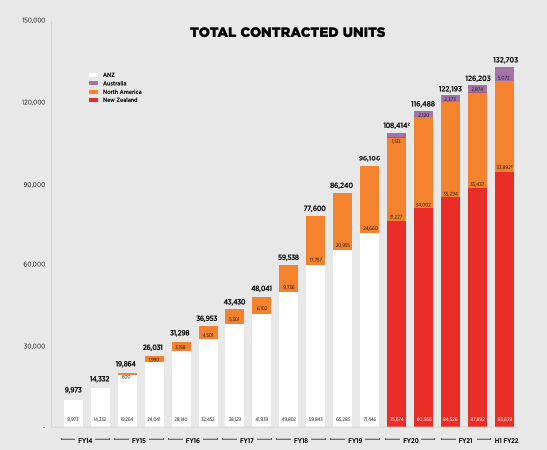 Conversely, North America remains challenging with unit numbers going backward.
The 18% reduction in EBITDA is somewhat misleading.
The prior year benefitted from $1.6 million in pandemic assistance. Meanwhile, this year EROAD incurred $2 million in one-off transactions and integration costs relating to the Coretex acquisition.
Normalising for this, EBITDA increased 7% for the half.
Asset retention remained high at 94.1% reflecting a loyal installed base of customers.
The key reason for the big free cash outflow was the ramp up in research and development R&D over the period to 28% of revenue.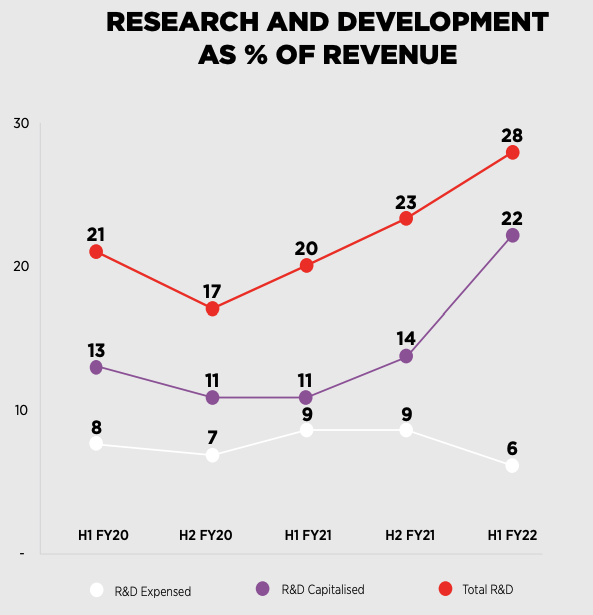 This subsequently weighed on free cash flow for the half as the business onboarded new employees in addition to investment in inventory.
Growth weighed on by pandemic, macro factors
EROAD confirmed FY22 guidance of 10-13% revenue growth, which is below historical expectations.
Pandemic restrictions in addition to macroeconomic headwinds such as driver shortages and supply chain issues have plagued EROAD over the past 12-18 months.
As a result, management flagged continued delays in pilot programs, installation roll-outs and lengthening sales timelines.
The company also noted its EBITDA would be in line with last year's margin of 34%.
My take
A lot of today's result had already been flagged previously by EROAD, hence the muted market response.
Overall, it's difficult to get a read on the business right now.
Is the US underperforming due to external factors? Or is that the business is failing to resonate with a different geographic audience?
It's difficult to know for sure. Therefore, I'll be watching this one from the sidelines.
If you're looking for growth, check out these 3 ASX shares I'm bullish on for 2022.