The Nuix Ltd (ASX: NXL) share price has risen 55% from its IPO offer price of $5.31.
However, the Nuix share price peaked at $9.06 on its second day of trading. My guess is, investors will be wondering, is there more upside in-store for 2021?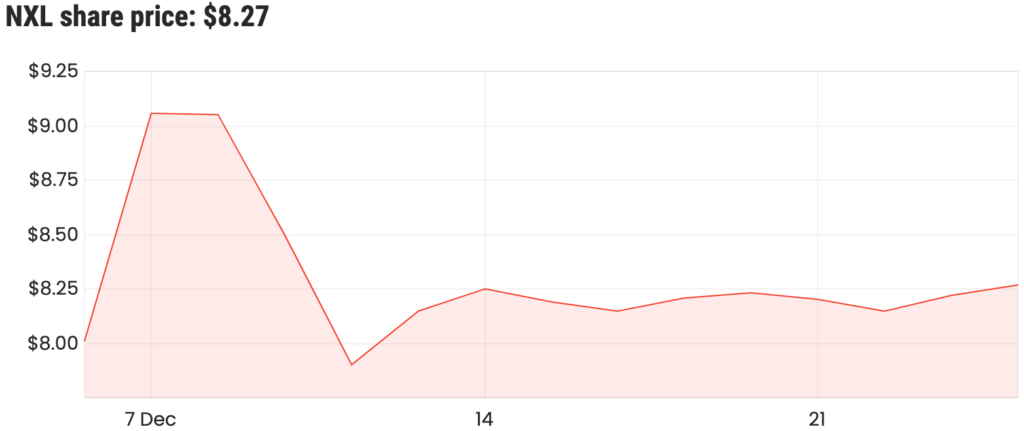 Source: Rask Media 1-month NXL share price chart
What does Nuix do?
Nuix's prospectus states, "Nuix is a leading provider of investigative analytics and intelligence software, with the vision of finding truth in a digital world".
Nuix's platform is capable of converting huge amounts of data from sources including emails, social media and communications into understandable data that can be searched, filtered, visualised, and analysed.
Nuix's software is used by more than 1,000 customers in 78 countries. Less than 20% of Nuix's revenue is sourced from Australian customers, with the majority coming from North America, Europe, the Middle East and Africa.
Some of Nuix's most recognisable customers include Amazon (NASDAQ: AMZN), American Express, Commonwealth Bank of Australia (ASX: CBA) and Samsung.
Nuix's FY20 Results
Upon listing on the ASX, Nuix released its Financial Year 20 (FY20) results.
In FY20, Nuix earned revenue of $175.86 million, representing 26% growth on 2019. EBITDA rocketed 78% higher in 2020 to $62.64 million. Net profit after tax came in at $23.59 million, up 217% from 2019.
EBITDA growth outpacing revenue growth shows that Nuix was able to contain operating expenses while incresing sales.
CEO Rodney Graeme Vawdrey commented that the company, "added 102 new customer logos in FY20 and also increased our renewals during the year".
Graeme also mentioned Nuix had commenced its move towards a consumption-based pricing model, confirming two major advisory firms had transitioned during the year.
Chairman Daniel Phillips mentioned that the group is focused on delivering "strong year-on-year revenue growth". He pointed out that Nuix's growth strategy is to invest significantly in product development to deliver new solutions to meet existing and prospective customer needs. Increased usage of Nuix's software is expected to deliver incremental sales from existing customers.
Nuix has identified specific areas for this growth including training and certification services, partner-led consulting services (particularly governance and risk compliance), cybersecurity and insider threat management.
Are shares a buy?
I think the exponential growth in data generation/usage by organisations and corporations will provide a strong tailwind for Nuix for years to come. This tailwind has assisted Nuix to generate fast revenue growth, and even faster EBITDA and NPAT growth.
In terms of valuation, Nuix shares listed on the ASX with high multiples which are even higher now as the share price has since appreciated significantly. Nuix's current P/E ratio is around 92x, based on FY20 earnings per share.
Macquarie Group Ltd (ASX: MQG) heavily sold down its Nuix holdings during the IPO. This raises the question, if Nuix is such an amazing company, why would Macquirie want to sell over half its holdings?
With these factors in mind, I'm not sure it's a good time to buy Nuix shares. In the meantime, here are 2 ASX growth shares I'm considering buying in December