Supermarket giant Woolworths (ASX: WOW) faces a class action from employees for the wages underpayment scandal.
Woolworths was founded in 1924 by Percy Christmas, its first store was opened in Sydney's Imperial Arcade. Woolworths is Australia's largest supermarket business, it operates Woolworths supermarkets in Australia and Countdown in New Zealand. It also runs the retail department store Big W. With over 3,000 stores and more than 200,000 employees it's one of Australia's largest employers.
Woolworths Faces A Class Action
Woolworths announced that it has been notified that a Canberra law firm has announced its intention to file an employee class action proceedings against Woolworths in the Federal Court in relation to underpayment of wages to staff covered by the General Retail Industry Award.
On 30 October 2019, Woolworths committed to fully rectify all payment shortfalls to current and former salaried team members across the business, including interest and superannuation contributions as soon as possible.
Woolworths said it continues to work towards making interim payments (including superannuation contributions and interest) before Christmas to staff for the two years reviewed to date – September 2017 to August 2019.
The supermarket company believes that the class action proceedings are without merit considering Woolworths has committed to fully remediate all affected salaried team members.
Woolworths has previously estimated and announced that it thinks the one-off impact of this remediation is expected to be in the range of $200 million to $300 million (before tax). The company said it will provide an update at the half year result in February 2020.
Why Is This Happening?
After a review, Woolworths found that around 5,700 salaried staff hadn't been paid properly.
Staff with annual salaries for store members are set to cover ordinary working hours and reasonable overtime. However, team members are entitled to be paid the higher of their contractual salary entitlements, or what they otherwise would have earned for actual hours worked under the GRIA. This hadn't been factored correctly into their pay.
Investment Valuation Course - Now Available!
How do you value an investment? What does your process look like? Do you really understand what you're investing in and why?
You should know, we've just asked our expert analysts to put together a FREE valuation course and make them available to investors like you, for a limited time.
Complete with downloadable Excel models, templates and valuation tools, simply click here to access the course.
It's completely free!
No credit card or payment details required.
---
FACTUAL INFORMATION WARNING
Information on the Rask Media website is FACTUAL INFORMATION ONLY. The information should NOT be considered as financial advice of ANY kind. The information should not be acted on because it may not be correct and it has not taken into account your specific needs, goals or objectives. Always consult a licenced and trusted financial adviser before acting on the information. By reading this website, you acknowledge this warning and agree to our terms & conditions available here. 
At the time of publishing, Jaz does not have a financial interest in any of the companies mentioned.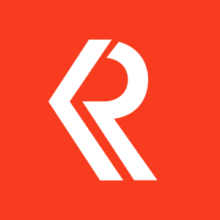 Jaz Harrison
Jaz is a keen investor who loves to thoroughly poke holes in an investment idea before it has a chance of making it into her portfolio. Jaz invests for the long-term and doesn't sweat the small stuff. She strongly believes that empowering people with knowledge is the best way for them to take charge of their finances, which is exactly the approach she takes with her own money and investments. Q: Why are you so passionate about finance? I'm passionate about doing the research to find the best result for our finances. Knowing our money inside out, knowing that our money is 100% on a great track makes our relationship better, and feels very secure with strong foundations, which is something most people should have and I'd like to help people achieve that feeling.
Related posts