Shares in Sims Metal Management Ltd (ASX: SGM) were one of the best performers on the ASX on Friday, up by more than 9% after the company released its FY19 results.
Sims Metal is a global leader in metals and electronics recycling. The company specialises in ferrous and non-ferrous metals recycling, post-consumer electronics goods recycling and municipal waste recycling.
Falling Profits
Sims reported a 25% decline in net profit after tax to $152.6 million for FY19 on revenue of $6.64 billion. Underlying earnings before interest and tax (EBIT) was down 16% to $230 million.
The video below explains the difference between underlying profit and statutory profit:
Despite the decline in profit, the company maintains a strong balance sheet with $347.5 million of net cash as of June 30.
Sims announced a final dividend of $0.19, bringing the full year dividend to $0.42 which is a 20% decrease on FY18. Based on Friday's closing price, Sims shares are trading on a trailing dividend yield of 4%.
On face value, the results don't make for great reading but expectations were already low due to the difficult prevailing market conditions. Friday's price rise may have partly been due to relief that the results were not as bad as some had feared.
Investing For Long-Term Growth
Whilst admitting that the current market conditions have been challenging, CEO Alistair Field remains confident that the company is well positioned for longer term growth.
"Our investment in sophisticated material processing facilities coincides with customers requiring higher specification products, and we are well placed to capture an increasing share of this demand", he said.
Mr Field went on to add, "I'm pleased with the progress made in advancing our growth strategy in FY19. This provides a strong foundation to make further headway in FY20 and in future years."
Uncertain Future
The company remains concerned that escalating trade wars, particulary between the U.S.A and China, will continue to negatively impact on the markets within which it operates. Sims refrained from providing any specific profit guidance for FY20.
The 9% increase in the share price will come as a welcome relief to shareholders who have had a tough past 12 months, with the shares down more than 50% since last August.
How do you value an investment? What does your process look like? Do you really understand what you're investing in and why?
You should know, we've just asked our expert analysts to put together a FREE valuation course and make them available to investors like you, for a limited time.
Complete with downloadable Excel models, templates and valuation tools, simply click here to access the course.
It's completely free!
No credit card or payment details required.
---
FACTUAL INFORMATION WARNING
Information on the Rask Media website is FACTUAL INFORMATION ONLY. The information should NOT be considered as financial advice of ANY kind. The information should not be acted on because it may not be correct and it has not taken into account your specific needs, goals or objectives. Always consult a licenced and trusted financial adviser before acting on the information. By reading this website, you acknowledge this warning and agree to our terms & conditions available here. 
At the time of publishing, Luke has no financial interest in any companies mentioned.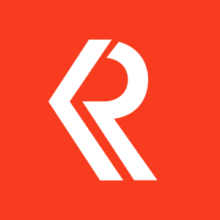 Luke Kennelly
Luke is a keen investor who loves the challenge of finding quality companies trading at a discount. Luke believes strongly in fundamental analysis and is at home spending hours deciphering annual reports and analysing financial statements to unearth what others are missing. He is a strong believer in educating people in order to empower them to take an active role in managing their own finances.
Related posts