Earnings season is in full swing and there's a lot of information to take in. Here's a brief guide to the results of three companies you may have missed this week.
RPMGlobal Holdings Limited (ASX: RUL)
RPMGlobal reported an 8.7% increase in net revenue to $80.1 million. Software revenue was up by 9.2% to $48.8 million. Importantly, revenue from subscription licenses rose by approximately 200% as the company transitions from a perpetual licensing structure. This structure generates one-off cash injections to a subscription model that provides an ongoing revenue stream.
Annual recurring revenue from subscription licenses has continued to grow rapidly in the first 7 weeks of FY20, up 65% since June 30 to $7.1 million.
Partly due to tax adjustments, the company reported a net loss after tax of $5.9 million for the period. The company has maintained a conservative balance sheet with $28.2 million in cash and no debt. No dividend has been declared.
Whilst making a net loss is never ideal, RPMGlobal is in the midst of resetting its future with the change to a subscription model. The initial years of this adjustment will necessarily result in lower profitability due to accounting principles relating to the timing of revenue recognition.
I remain very bullish on the longer term prospects of RPMGlobal.
Ridley Corporation Ltd (ASX: RIC)
Ridley is in the business of animal nutrients including stockfeed milling and the production and marketing of related rural products.
Ridley has reported a 35% increase in net profit to $23.6 million, supported by a 9.2% uplift in revenue which came in at a tick over $1 billion for the year ended 30 June.
The company announced a final dividend of 2.75 cents. This brings the full year dividend to 4.25 cents and places Ridley shares on a dividend yield of 4.3%.
Earlier in the week, the company announced the appointment of Quinton Hildebrand as the new CEO following the departure of Tim Hart in June. Mr Hildebrand will officially commence duties on Monday August 26.
Reckon Limited (ASX: RKN)
Reckon provides businesses with accounting and financial management software.
The company has a different reporting calendar to most ASX listed companies, with their financial year running parallel with the calendar year.
During the week, Reckon reported a pleasing set of results for the first half. Earnings before interest, tax, depreciation and amortisation (EBITDA) was up 4.3% despite a large re-investment in sales and marketing.
The accounting software company is in the process of transitioning customers over to their cloud products and is starting to gain some meaningful traction with cloud users up 21% to 62,000 at June 30.
Strong operating cash flow allowed the company to reduce net debt by $7 million during the period, whilst simultaneously declaring an interim dividend of 3 cents per share.
The Rask Finance video below explains dividends:
How do you value an investment? What does your process look like? Do you really understand what you're investing in and why?
You should know, we've just asked our expert analysts to put together a FREE valuation course and make them available to investors like you, for a limited time.
Complete with downloadable Excel models, templates and valuation tools, simply click here to access the course.
It's completely free!
No credit card or payment details required.
---
FACTUAL INFORMATION WARNING
Information on the Rask Media website is FACTUAL INFORMATION ONLY. The information should NOT be considered as financial advice of ANY kind. The information should not be acted on because it may not be correct and it has not taken into account your specific needs, goals or objectives. Always consult a licenced and trusted financial adviser before acting on the information. By reading this website, you acknowledge this warning and agree to our terms & conditions available here. 
Disclosure: At the time of publishing Luke owns shares in RPMGlobal.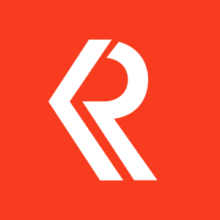 Luke Kennelly
Luke is a keen investor who loves the challenge of finding quality companies trading at a discount. Luke believes strongly in fundamental analysis and is at home spending hours deciphering annual reports and analysing financial statements to unearth what others are missing. He is a strong believer in educating people in order to empower them to take an active role in managing their own finances.
Related posts