Shares of aged care operator Regis Healthcare Ltd (ASX: REG) were on watch yesterday after the company released its 2019 financial results.
Regis said negative sentiment towards the aged care industry has contributed to a 17% decline in its FY19 profit.
Formed in 1994, Regis is one of Australia's largest providers of aged care services with more than 6,000 residents calling Regis home throughout Australia.
Regis' FY19 Results
Regis recorded net profit after tax (NPAT) of $50.9 million for the 2019 financial year. The company has provided a normalised set of results to account for the Royal Commission costs incurred during the period and a non cash fair value gain on two non-operating retirement living sites as a result of a re-evaluation of company assets. Normalised net profit came in at $47.2 million.
Revenue of $647.1 million has translated into normalised earnings before interest, tax, depreciation and amortisation (EBITDA) of $111.4 million.
The average occupancy rate for its properties came in at 92.7%, which is slightly below the 93.6% reported by fellow aged care provider Estia Health Ltd (ASX: EHE) earlier this week.
The company managed to strengthen its balance sheet during the year, reducing net debt by $101 million to close at $303.2 million as at June 30.
The company has declared a final dividend of 7.11 cents per share which is 18% lower than the same time last year. Adding the 8.12 cent interim dividend, the full year dividend comes out at 15.23 cents per share, which places Regis shares on a trailing dividend yield of 5.4%.
Regis said the full year results were negatively impacted by the Royal Commission and the ongoing negative sentiment towards the industry as a result. The company said this also coincided with a significant increase in supply with a large number of new home care places opening up during the period.
Outlook For FY20
Regis has reiterated its guidance for FY20 EBITDA of circa $105 million, which represents a 5% decline on yesterday's result. This figure includes a circa $3 million impact from one-off costs relating to the implementation of regulatory changes that came into effect from 1 July 2019 as a result of the Royal Commission findings.
The company said normalised net profit is expected to be approximately $38 million. This may have disappointed shareholders as it constitutes a fall of nearly 20% on the FY19 result.
Is It Time To Buy Regis Shares?
I thought the Regis result was a bit disappointing and the profit guidance for FY20 hardly inspires confidence. I am also wary that there may still be more bad news to come from the fallout of the Royal Commission.
If I were interested in buying shares in one of the ASX listed aged care providers, I would be waiting at least 6 months to let the dust settle before pulling the trigger.
Investment Valuation Course - Now Available!
How do you value an investment? What does your process look like? Do you really understand what you're investing in and why?
You should know, we've just asked our expert analysts to put together a FREE valuation course and make them available to investors like you, for a limited time.
Complete with downloadable Excel models, templates and valuation tools, simply click here to access the course.
It's completely free!
No credit card or payment details required.
---
FACTUAL INFORMATION WARNING
Information on the Rask Media website is FACTUAL INFORMATION ONLY. The information should NOT be considered as financial advice of ANY kind. The information should not be acted on because it may not be correct and it has not taken into account your specific needs, goals or objectives. Always consult a licenced and trusted financial adviser before acting on the information. By reading this website, you acknowledge this warning and agree to our terms & conditions available here. 
At the time of publishing, Luke has no financial interest in any companies mentioned.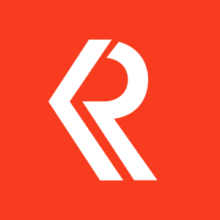 Luke Kennelly
Luke is a keen investor who loves the challenge of finding quality companies trading at a discount. Luke believes strongly in fundamental analysis and is at home spending hours deciphering annual reports and analysing financial statements to unearth what others are missing. He is a strong believer in educating people in order to empower them to take an active role in managing their own finances.
Related posts