Estia Health Ltd (ASX: EHE) has delivered a pleasing result despite a challenging period for residential aged care providers in Australia.
Estia Health is one of Australia's largest residential aged care providers. The company operates 69 facilities with more than 6,000 operational beds up and down the east coast of Australia and in South Australia.
Highlights From The Financial Results
Estia recorded a net profit after tax (NPAT) of $41.3 million which was in line with the 2018 financial year (FY18) result. Earnings before interest, tax, depreciation and amortisation was up 4.3% to $94 million on the back of a 7% increase in group revenue to $586 million.
The following Rask Finance video explains the difference between revenue and profit:
An important figure that Estia Health monitors closely is the average occupancy rate of its centres, which was 93.6% for during FY19. This was seen as a very solid outcome given occupancy rates across the industry had come under significant pressure in the past 12 months.
The higher the occupancy rate the better, as it means more beds are being utilised and generating revenue Estia Health. The company reported that the spot occupancy rate was at 94.1% on August 16.
Estia has continued to expand its operations to take advantage of the growth in demand for aged care facilities. During FY19 the company invested $93.8 million in expanding and enhancing the 'home' portfolio.
Estia Health is in a sound financial position with a net debt to equity ratio at 14%. As a result, management believes the company is well prepared for the new quality standards in the wake of the royal commission into aged care.
Estia Health's board declared a final dividend of 7.8 cents per share which serves to maintain the full-year dividend of 15.8 cents per share. This places Estia shares on a healthy trailing dividend yield of 5.7%.
Management Comments
Estia CEO Ian Thorley admitted it had been a particularly difficult year for the business saying:
"There is no doubt that this has been one of the most challenging periods for the aged care sector. Continuing to lift quality of care and amenity for residents, while maintaining our financial results, reflects the hard work and dedication of our 7,500 team members, our resident-centred operating model and our disciplined approach to managing costs and capital."
In relation to the Royal Commission into aged care, Mr Thorley remarked that Estia is, "well prepared for the introduction of the new quality standards, with additional investment in quality management and resident care systems including staff education, technology development, customer engagement and service."
Buy, Hold or Sell?
I find the aged care sector, which includes Estia's peers Japara Healthcare Ltd (ASX: JHC) and Aveo Group (ASX: AOG), extremely difficult to assess as it remains heavily reliant on favourable government regulation. Adding to the regulatory uncertainty is the reputational damage caused by the Royal Commission. Only time will tell if the worst is now behind us.
Investment Valuation Course - Now Available!
How do you value an investment? What does your process look like? Do you really understand what you're investing in and why?
You should know, we've just asked our expert analysts to put together a FREE valuation course and make them available to investors like you, for a limited time.
Complete with downloadable Excel models, templates and valuation tools, simply click here to access the course.
It's completely free!
No credit card or payment details required.
---
FACTUAL INFORMATION WARNING
Information on the Rask Media website is FACTUAL INFORMATION ONLY. The information should NOT be considered as financial advice of ANY kind. The information should not be acted on because it may not be correct and it has not taken into account your specific needs, goals or objectives. Always consult a licenced and trusted financial adviser before acting on the information. By reading this website, you acknowledge this warning and agree to our terms & conditions available here. 
Disclosure: At the time of publishing, Luke has no financial interest in any companies mentioned.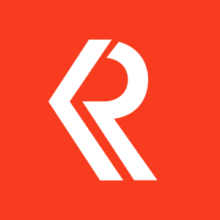 Luke Kennelly
Luke is a keen investor who loves the challenge of finding quality companies trading at a discount. Luke believes strongly in fundamental analysis and is at home spending hours deciphering annual reports and analysing financial statements to unearth what others are missing. He is a strong believer in educating people in order to empower them to take an active role in managing their own finances.
Related posts