Newcrest Mining Limited (ASX: NCM) has just announced a 178% increase in net profit. Is it too late to get in?
Newcrest engages in the exploration and mining of gold. It is Australia's leading gold mining company with its most prominent Australian mines being located in the Pilbara region of Western Australia and just south of Orange in rural New South Wales. The company also operates a number of mines outside of Australia including in Papua New Guinea, Indonesia and Ivory Coast.
Full Year Financial Results
Newcrest have reported a statutory net profit after tax (NPAT) of US$561 million, 178% higher than 12 months prior. Gold production was up 6% to 2.49 million ounces which translated to a 5% uplift in revenue to US$3.74 billion. The company's all important cost of production came in at a record low of US$738 per ounce.
The impressive operating performance of the business has resulted in strong cashflows, enabling the company to invest in new projects and increase the dividend to shareholders whilst also paying down debt.
Newcrest have declared a final dividend of US$0.145 per share fully franked, bringing the full year dividend to US$0.22.
Acquisition of Canadian Mine
Along with the results, Newcrest also announced that it had completed the joint venture transaction with Imperial Metals Corporation. The transaction gives Newcrest a 70% interest in, and full operation of, the Red Chris mine in British Columbia, Canada. Imperial will maintain a 30% interest in the mine as a result of the transaction.
Red Chris is a copper-gold porphyry mine with an operating open-pit mine and mineral resources of 20 million ounces of gold and 13 billion pounds of copper.
Management Comments
Commenting on the result CEO Sandeep Biswas said, "Newcrest achieved very strong results in financial year 2019. We reported our lowest annual AISC (All-In Sustaining Cost) per ounce and delivered over US$800 million in free cash flow. This strong operating performance was supported by a continued improvement in our safety performance, with a 3% reduction in our TRIFR (Total recordable injury frequency rate) compared to the prior year."
On the performance of Newcrest's key mining assets, Biswas added, "Cadia achieved a record year for production and a record low AISC per ounce. Lihir delivered another year of free cash flow in excess of US$300 million. All our operations were free cash flow positive."
Where To From Here?
The gold price has enjoyed a strong rally of late, driven upwards by fears of stagnating global growth.
With interest rates at record lows and looking likely to continue their downward trajectory, now might be a good time to invest in ASX gold shares, of which Newcrest is probably the pick of the bunch.
Investing in a Gold ETF or even physical gold itself are other ways you may consider getting exposure to the precious metal.
"How To Invest" - Free Educational Report
Our founder has put his finishing touches on a free investing course for Rask Media readers. It's entirely free and takes you through our version of Warren Buffett's four sharemarket investing principles, including the exact steps to find, research, analyse and provide valuations of real companies.
The course is entirely free and emailed to you over four days. Hundreds of Aussies have already subscribed to the course and the feedback has been overwhelmingly positive. Click here to take the free course.
---
FACTUAL INFORMATION WARNING
Information on the Rask Media website is FACTUAL INFORMATION ONLY. The information should NOT be considered as financial advice of ANY kind. The information should not be acted on because it may not be correct and it has not taken into account your specific needs, goals or objectives. Always consult a licenced and trusted financial adviser before acting on the information. By reading this website, you acknowledge this warning and agree to our terms & conditions available here. 
At the time of publishing, Luke has no financial interest in any companies mentioned.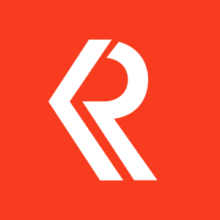 Luke Kennelly
Luke is a keen investor who loves the challenge of finding quality companies trading at a discount. Luke believes strongly in fundamental analysis and is at home spending hours deciphering annual reports and analysing financial statements to unearth what others are missing. He is a strong believer in educating people in order to empower them to take an active role in managing their own finances.
Related posts