New Zealand based SKYCITY Entertainment Group Limited (ASX: SKC) closed almost 2% lower yesterday on the back of a 15% fall in net profit after tax (NPAT).
SKYCITY Entertainment Group is a gaming and entertainment group based in Auckland, New Zealand. It owns and operates 5 casino properties in New Zealand and Australia which include a variety of restaurants and bars, 2 luxury hotels and Auckland's Sky Tower. The company is listed on both the ASX and on New Zealand's stock exchange.
What Did SkyCity Report?
The company saw a slight uptick in revenue of 0.8% to NZ$822.3 million. However, adjusted EBITDA was down 3.9% to NZ$297.8 million and adjusted NPAT was down 14.7% to NZ$144.6 million. The company said that the decline was due to luckier than normal gamblers and the sale of their Darwin casino in April.
Flagship property SKYCITY Auckland was the standout performer with revenue up 3.8% to NZ$606.7 million. Revenue at the Adelaide casino was flat, impacted by the ongoing AUD$330 million redevelopment.
Lucky Gamblers
During the 2019 financial year, VIP turnover was up an impressive 18.9% to NZ$14.1 billion. However, luckier than usual gamblers meant that VIP revenue plummeted by 39.8% to NZ$42.3 million. On a normalised basis, VIP revenue reached NZ$190 million. Normalised NPAT for the financial year rose by 1.9% to NZ$173 million.
Due to the fluctuating fortunes of gamblers, casinos will typically release 'normalised' results alongside their statutory results. The normalised results aim to take out the effect of luck on the financial results. The casino sets a theoretical win rate and uses this rate for the basis of reporting, thus stripping out the effect of a particularly lucky or unlucky run from gamblers. The idea is that this better reflects the underlying performance of the business operations.
Management Comments & Outlook
Commenting on the result, CEO Graeme Stephens said: "When you adjust for the sale of our Darwin property and legislative changes increasing our effective tax rate, normalised net profit for the 2019 financial year was up 7.5% relative to the previous corresponding period."
The company gave no specific profit guidance for FY20 but Stephens stated that the board were cautious in their outlook for the current financial year due to the current economic climate. However, Stephens went on to say that year to date trading had been in line with expectations.
Final Dividend
The company announced a final dividend of $0.10, bringing the full year dividend to 19.6 cents. This equates to a dividend yield of 5.2%.
Importantly for Aussie investors, the dividend is unfranked due to the large proportion of overseas profits.
"How To Invest" - Free Educational Report
Our founder has put his finishing touches on a free investing course for Rask Media readers. It's entirely free and takes you through our version of Warren Buffett's four sharemarket investing principles, including the exact steps to find, research, analyse and provide valuations of real companies.
The course is entirely free and emailed to you over four days. Hundreds of Aussies have already subscribed to the course and the feedback has been overwhelmingly positive. Click here to take the free course.
---
FACTUAL INFORMATION WARNING
Information on the Rask Media website is FACTUAL INFORMATION ONLY. The information should NOT be considered as financial advice of ANY kind. The information should not be acted on because it may not be correct and it has not taken into account your specific needs, goals or objectives. Always consult a licenced and trusted financial adviser before acting on the information. By reading this website, you acknowledge this warning and agree to our terms & conditions available here. 
At the time of publishing, Luke has no financial interest in any companies mentioned.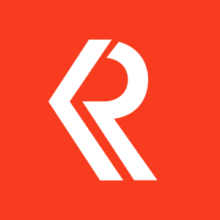 Luke Kennelly
Luke is a keen investor who loves the challenge of finding quality companies trading at a discount. Luke believes strongly in fundamental analysis and is at home spending hours deciphering annual reports and analysing financial statements to unearth what others are missing. He is a strong believer in educating people in order to empower them to take an active role in managing their own finances.
Related posts