The Blackmores Limited (ASX: BKL) share price briefly fell more than 10% this morning after falling sales into China has lead to a 24% fall in net profit.
Stalling Growth In China
Changes in e-commerce laws during the year have had a significant impact on sales into China which has been a significant drag on the Blackmores share price during 2019. Sales in the China segment were down 15% on the prior year to $122 million.
In a statement released to the ASX, Blackmores said: "We continue to see an ongoing evolution in the way Chinese consumers access our products, with a shift away from Australian retailers to more direct purchasing from e-commerce platforms in China."
Blackmores announced that full year net profit after tax (NPAT) has declined 24% to $53 million for the 2019 financial year. Excluding one-off costs incurred in order to streamline the business, the company reported underlying NPAT of $55 million representing a fall of 19% on the previous financial year. Total Revenue was up 1% to $610 million but fell well below consensus expectations of $751.8 million.
The company reported solid growth in other Asian markets (Ex China) with sales growth up 30% and EBIT up 218% off a relatively low base.
Blackmores remained the number one vitamin and dietary supplement brand in Australia with a 15.9%  domestic market share. Total sales in Australia and New Zealand came in at $267 million which was slightly ahead of last year despite a small decline in New Zealand.
Dividend Slashed
The company has announced a final dividend of $0.70 per share which is an almighty fall from last years final dividend of $1.55. This brings the full year dividend to $2.20.
However, given the drop off in this years final dividend, it would be foolhardy to use this as a basis for calculating an expected dividend yield going into FY20.
In a world of record low interest rates, investors have acted swiftly to the news with Blackmores shares trading down as much as 10% at the opening this morning before recovering somewhat to be down just under 5% at the time of publishing.
Outlook Not Great
The company has said that trading conditions are likely to remain difficult in their channels to China in the first half of the new financial year. As a result, it expects first half profit to be below the prior corresponding period.
The company does expect conditions to improve in the second half thanks to operational efficiencies due to the execution of business improvement initiatives.
The recently appointed CEO Alastair Symington is due to join the company on September 16 and shareholders will be hoping he can successfully reinvigorate the Chinese growth strategy.
"How To Invest" - Free Educational Report
Our founder has put his finishing touches on a free investing course for Rask Media readers. It's entirely free and takes you through our version of Warren Buffett's four sharemarket investing principles, including the exact steps to find, research, analyse and provide valuations of real companies.
The course is entirely free and emailed to you over four days. Hundreds of Aussies have already subscribed to the course and the feedback has been overwhelmingly positive. Click here to take the free course.
---
FACTUAL INFORMATION WARNING
Information on the Rask Media website is FACTUAL INFORMATION ONLY. The information should NOT be considered as financial advice of ANY kind. The information should not be acted on because it may not be correct and it has not taken into account your specific needs, goals or objectives. Always consult a licenced and trusted financial adviser before acting on the information. By reading this website, you acknowledge this warning and agree to our terms & conditions available here. 
At the time of publishing, Luke has no financial interest in any companies mentioned.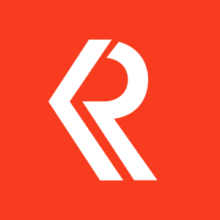 Luke Kennelly
Luke is a keen investor who loves the challenge of finding quality companies trading at a discount. Luke believes strongly in fundamental analysis and is at home spending hours deciphering annual reports and analysing financial statements to unearth what others are missing. He is a strong believer in educating people in order to empower them to take an active role in managing their own finances.
Related posts