They say fortune favours the brave. That's certainly been true of ASX investors who saw an opportunity in shares of software monitoring business Integrated Research Limited (ASX: IRI) late in 2018.
Integrated Research is the maker of Prognosis, an IT system management tool used by over 1200 companies globally. The company's share price more than halved in 2018 as revenues stalled and its European operations under-performed. For investors who had become accustomed to strong growth, it was a rude awakening and prompted a harsh re-rate of the company's shares.
By December of 2018, Integrated Research shares were trading at a price-earnings ratio (P/E) of just 15x. That's not exactly what you'd call dirt cheap, but it was unusually low for a technology company that was a global leader in its field and that (ostensibly) continued to have a very bright future.
IRI: Lots to love
Formed in 1988, Integrated Research has grown to be the global leader in performance management software. It counts 125 of the Fortune 500 companies as clients. Although growth seemed to hit a speed bump last year, the company nevertheless had an impressive list of metrics.
Integrated research was debt free, had loads of cash and had funded its impressive expansion using internally generated cash flows. Indeed, the share count has remained remarkably flat over the past decade. It's even managed to sustain an attractive and reliable dividend.
As a provider of 'mission critical' software, the vast majority of revenues were recurring in nature and it had super-high customer retention. The return on equity has consistently been well above 30% and the business generates 20%-odd net profit margins.
A Bump In The Road
Of course, even the best companies suffer the odd setback, and Integrated Research is no exception. However, based on the collapsing share price of last year, a casual observer could be forgiven for thinking that the outlook was permanently impaired.
For a couple of dozen investors on Strawman, Integrated Research was seen as a gift from heaven.
Looking beyond the short term — something the market often seems incapable of doing — a sober analysis of the facts suggested that Integrated Research's business remained strong, and the longer-term potential as strong as ever. Customer project cycles, partner-related disruptions, the timing of new sales and the general cyclical nature of customer demand mean that new sales can be relatively lumpy. Combined with ongoing and substantial long-term investment programs, it means earnings growth can be step-like.
The question wasn't what sales or earnings would be in the next 12-months — it was whether the average growth across the cycle would remain strong. For those lacking the hubris to try and time such things, but with a conviction the company would be generating much higher profits in 5-10 years, it was a no-brainer.
Good Things Come To Those Who Wait
In February this year, Integrated Research posted a record first half result.
Revenues increased by 10% to $50.3 million, while net profit jumped 26% higher to $11.7 million. This was at the very top-end of guidance. European operations, which were previously struggling, showed a good recovery with regional sales growing 14%.
Margins improved, cash flow was strong, and the sales pipeline was increasing. Importantly, the company remained debt free with cash of $9.6 million.
The pendulum of market sentiment shifted from bearish to bullish, and shares have so far climbed ~76% higher in 2019.
Is It Too Late To Buy?
Based on consensus guidance for FY2019, shares in Integrated Research are trading on a P/E of ~23x. The dividend yield is 2.3%, fully franked.
With double-digit growth forecast for the coming years, and given the astronomical multiples other ASX-listed tech stocks, shares don't seem overly expensive to me. Indeed, Integrated Research remains #11 on our Strawman rankings and shares remain close to the community's consensus valuation.
To dig deeper and get the latest Integrated Research share price, visit Strawman.com.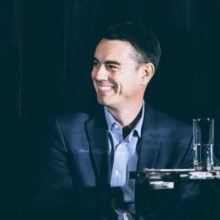 Andrew Page
Andrew Page is the founder and Managing Director of Strawman; Australia's premier online investment club. With over 18 years' experience in the financial markets, Andrew is a regular guest on Sky News Business, a contributor to Fairfax media and (most of all) a passionate private investor. See his recommendations, and join the discussion, at Strawman.com.
Related posts
Investors Podcast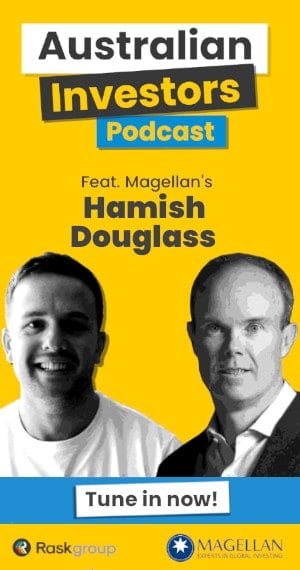 Search: