Sources close to Rask Media's Dropbear column believe convicted Australian priest George Pell is already 10% of the way through his two-week qualification to become a financial planner.
"Georgy proved quite good at skirting the laws, while doing bad things," a snitch explained to Dropbear.
"And you can't get a job with a proper rap sheet like Georgy's, so financial planning was just about his only choice, especially when we consider ethics."
Thanks to a few Royal Commissions into misconduct, it's become apparent that just about any creep can get a Diploma of Financial Services via a two-week self-paced program and call themselves a financial expert on Sky Business.
Georgy is believed to be in talks with the planning arms at Commbank and AMP.
"Georgy should feel right at home at those two banks," said the snitch. "Because let's not forget, he was in charge of the church's finances – one of the most profitable chari-businesses on the planet".
"Ideally, he would get a gig in a graduate program."
---
Dropbear on Twitter: @dropbearRASK
Instagram: @dropbearrask
Please note: In case you hadn't noticed, the Dropbear column is Rask Media's satirical publication (that means it's funny stuff, not true and you shouldn't take it seriously). Sometimes, humour is the only way to reach gumnuts. Email dropbear@raskmedia.com.au to submit a breaking news story.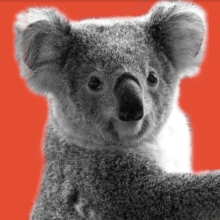 Dropbear Genuis
I'm Rask Dropbear, the editor-in-chief of #fakenews. I write 'funny finance stuff', 'things that shouldn't be trusted' and #fakenews. Jump into the garden and grab yourself a handful of eucalyptus.
Related posts
Search:
Investors Podcast