Local gumnut, Bruce Allen, 47, says his crypto portfolio is set for a big turnaround in 2019, as Bitcoin stages a recovery.
"Yeah, nah, yeah," he said in a recent Facebook post with 3 likes (one from him, two from bots). "I read on a blog the other day — and they never lie — Bitcoin is about to change the world."
Allen, who recently left his job to pursue more of an active crypto trading strategy, much to the disdain of his wife and four children, refuses to accept the warnings of so-called experts.
"I mean, no-one really understands the blockchain. I'd never admit that to my wife, of course. But I do know that the blockchain will change the world, whatever it is."
One Man's Crypto Wipeout Is A Grandma's Opportunity
Sources close to Rask Media's Dropbear can confirm there is a silver lining to the Crypto wipeout.
Janine Prundale, 66, is a semi-retired mobile nurse who has a successful side hustle, specialising in bedsores.
"At first I thought I needed to buy an NVIDIA GPU to make money from the crypto crackhouses popping up in my neighbourhood," Prundale explains. "They were all the rage."
"But since the crypto 'cliff', my nursing business has tripled its client base of males who suffer from excessive bedsores." 
According to Prundale, some of her clients made "paper losses" of up to $1 million. Most of them are bed-ridden, binge-watching Netflix's Vanished In Plain Sight, as they ponder how it all unravelled.
"I've got one client who hasn't gotten out of bed so far in 2019. Some might say I'm the Levi Strauss of the Crypto Rush."
---
Dropbear on Twitter: @dropbearRASK
Instagram: @dropbearrask
Please note: In case you hadn't noticed, the Dropbear column is Rask Media's satirical publication (that means it's funny stuff, not true and you shouldn't take it seriously). Sometimes, humour is the only way to reach gumnuts. Email dropbear@raskmedia.com.au to submit a breaking news story.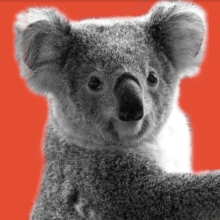 Dropbear Genuis
I'm Rask Dropbear, the editor-in-chief of #fakenews. I write 'funny finance stuff', 'things that shouldn't be trusted' and #fakenews. Jump into the garden and grab yourself a handful of eucalyptus.
Related posts
Search:
Investors Podcast