As part of The Australian Investors Podcast Owen recently sat down with Ilan Israelstam is Head of Strategy and Marketing at Betashares.
Betashares is a fast-growing Australian funds management company that focuses on ETFs or Exchange Traded Funds. He is also a principal at venture capital firm Apex Capital Partners.
Ilan takes us through his story and why it was in his D.N.A to take risk, the world of Venture Capital, what he looks for in small financial companies, how ETFs are changing the investing world and much more.
First, Ilan tells us why he has 30 pairs of shoes!
Find it on:
Tune in Now:
Watch This Video First: What is An ETF?
Video: What is an Index Fund?
Show Notes:
1:30 – Ilan's fascination with shoes, or sneakers
3:50 – Where did Ilan's passion for finance come from? Charging neighbours to access his at-home mini golf course, inspiration from his parents, life as an immigrant
7:45 – Getting a job at BCG (Boston Consulting Group) and flying around the world
10:30 – Ilan leaves a great job then takes off to CHINA (!?) to start an advertising company with 50 Mandarin-speaking staff
15:30 – Ilan and his colleagues set-up VC firm Apex Capital Partners and BetaShares
16:30 – Does Apex invest only in fintech?
24:30 – How do you value a start-up?
28:30 – The birth of BetaShares, "traction was hard"
35:30 – WTF is an ETF?
38:00 – Is an ETF an index fund? And how the BEAR fund works.
43:00 – What are the key risks to ETFs? Are there any red flags that you should look for?
46:00 – How big is the ETF industry? About 1/3 of all trades in the US.
49:00 – How many ETFs is too many?
51:00 – What is a "smart beta" ETF
55:30 – Why Ilan owns ETFs for himself and his kids
57:00 – How to combine ETFs with other investments (core + satellite)
1:00:30 – How did BetaShares become a behemoth by focusing small and young investors?
1:03:30 – "Don't sweat the small stuff" and "invest regularly"
Further Reading:
Learn more about Ilan:
raskfinance
Rask Finance is Australia's source of free financial education. The goal is simple: Give everyone access to the best financial education possible. Rask Finance offers relevant and easy-to-understand finance courses, podcasts and other cool stuff. Best of all: it's free.
Related posts
Investors Podcast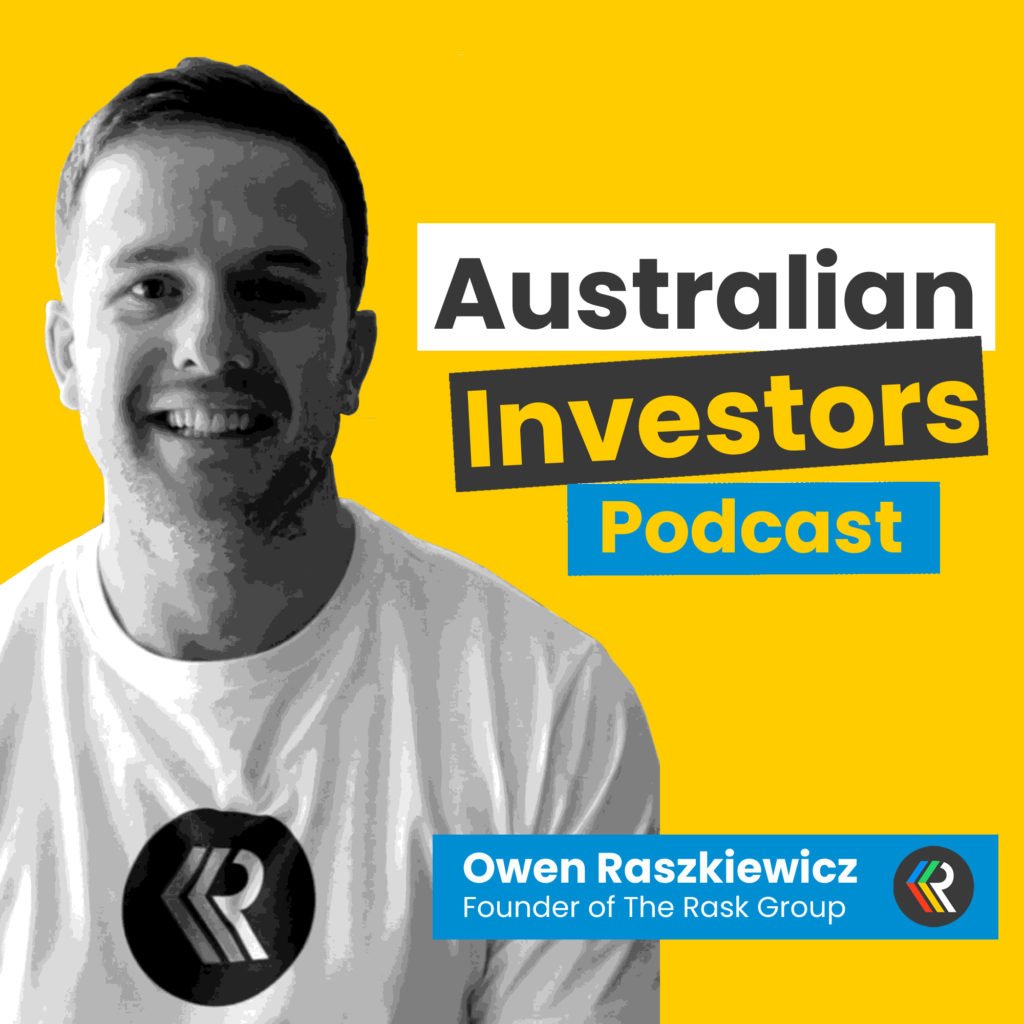 Search: