How do you value shares or stocks using the Internal Rate of Return (IRR)?
In this video, Owen Rask from The Rask Group explains how to use IRR to value stocks and businesses, what to look for, and he uses an example for IRR on a hypothetical company.
This video answers:
What is IRR?
Is high or low IRR better?
How to calculate IRR using Excel & Google Sheets
The difference between NPV and IRR
Using IRR to value a stock/business
The relationship between IRR and the cost of capital
Who Cares?
IRR is a very simple and easy-to-understand valuation methodology. In fact, it's probably too quick and easy!
While our video is short (~20min in total), Owen provides a working template (click here to go RaskFinance.com) that viewers and readers can use to understand the risk-reward for almost any stock on the exchange.
IRR can be used to value:
Bank stocks
Tech stocks
Industrial stocks
Individual projects (e.g. infrastructure)
In corporate finance and Private Equity
This video is a bonus part of Rask Finance's full investment valuation series, The Value of Everything. Take the full course today!
Finally, don't forget, dogs can't look up.
Disclaimer: This video is provided for educational purposes only. It forms part of the free valuation course provided by Rask Finance (part of The Rask Group). Rask Finance's mission is to empower Australians with the information, education and advice they deserve. This video contains factual information only and should not be considered financial advice. Further, it shouldn't be used for trading or investing. For more information, head to the Rask Finance website. Finally, if you made it this far through the disclaimer you're a dang legend. 
raskfinance
Rask Finance is Australia's source of free financial education. The goal is simple: Give everyone access to the best financial education possible. Rask Finance offers relevant and easy-to-understand finance courses, podcasts and other cool stuff. Best of all: it's free.
Related posts
Investors Podcast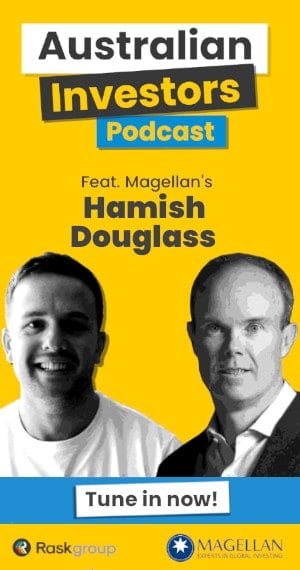 Search: