Hold on to your hats because here are the news headlines from the S&P/ASX 200 (INDEXASX: XJO)(ASX: XJO) and Australian finance circles on Thursday morning.
Local shares are expected to follow Wall St and Dow Jones lower, according to data from the Sydney Futures Exchange.
First, here are the data points:
Australian Dollar ($A) (AUDUSD): 70.59 US cents
Dow Jones (DJI): down 3.15%
Oil (WTI): $US72.63 per barrel
Gold: $US1,198 per ounce
Global Finance News
In global finance news, Wall Street's Dow Jones (.DJI) tumbled 3.15% on Wednesday as media outlets clutched at straws to explain what was going on.
The Associated Press reports rising bond yields, hinting at more US interest rates increases, and concerns about Hurricane Michael. ABC suggested worries over the latest IMF data for China and the USA.
"It's primarily the cumulative effect of interest rate moves over the past five days and news reports about trade impacting companies," Ed Campbell of QMA told Associated Press.
The biggest names in technology, including Apple (NASDAQ: AAPL), Netflix (NASDAQ: NFLX), Amazon (NASDAQ: AMZN), fell more than 4%.
As Rask Media has reported multiple times over the past few months, the US Federal Reserve has explicitly told investors to expect increases in US interest rates over the next 18 months given the strong employment levels and economic growth.
Over the course of 2018, 10-year US treasury bond yields have risen from 2.46% to 3.22%. That means, the cost of debt is going higher and the sharemarket could become a less attractive investment. But given the forecasts by the Fed, this seems to be nothing new.
Australian Finance News
In Aussie finance news, Commonwealth Bank of Australia (ASX: CBA) said it will defend a class action against it by Super funds. It also released a report on the progress of its remediation works in response to APRA's concerns over governance, culture, customer outcomes and accountability.
In a press release CBA's CEO Matt Comyn said the bank, "…has embarked on a significant program of change". 
In the healthcare space, Ramsay Health Care Limited (ASX: RHC) announced that the board of Capio AB recommended its takeover by Ramsay's part-owned European arm, RGdS.
"We welcome the unanimous recommendation of the Capio board and look forward to working with shareholders to successfully complete this Offer and subsequently, with the Capio team, to create the leading private health care operator in Europe," Ramsay CEO Craig McNally said.
Rask Media covered the takeover offer in more detail here.
Finally, Australia's largest toll road operator Transurban Group (ASX: TCL) released its September quarter update revealing a 3.3% increase in average daily traffic across its network. During the quarter, Transurban raised $4.8 billion of capital from shareholders to fund its part of the NSW Government's WestConnex project.
Learn From Australia's Best* Investors
The Rask Group's Australian Investors Podcast is fast becoming Australia's #1 podcast for serious investors. It provides unique insights from Australia's best investors, entrepreneurs, authors and financial thinkers. Download the latest episode free on iTunes, Castbox, YouTube or wherever you choose to listen.
*As voted by us
Rask Media
Free high-quality* financial news for everyone (*with an occasional spelling mistake). That's our mission. It's what we do. Visit raskmedia.com.au to find the latest news, insights, video and audio content.
Related posts
Investors Podcast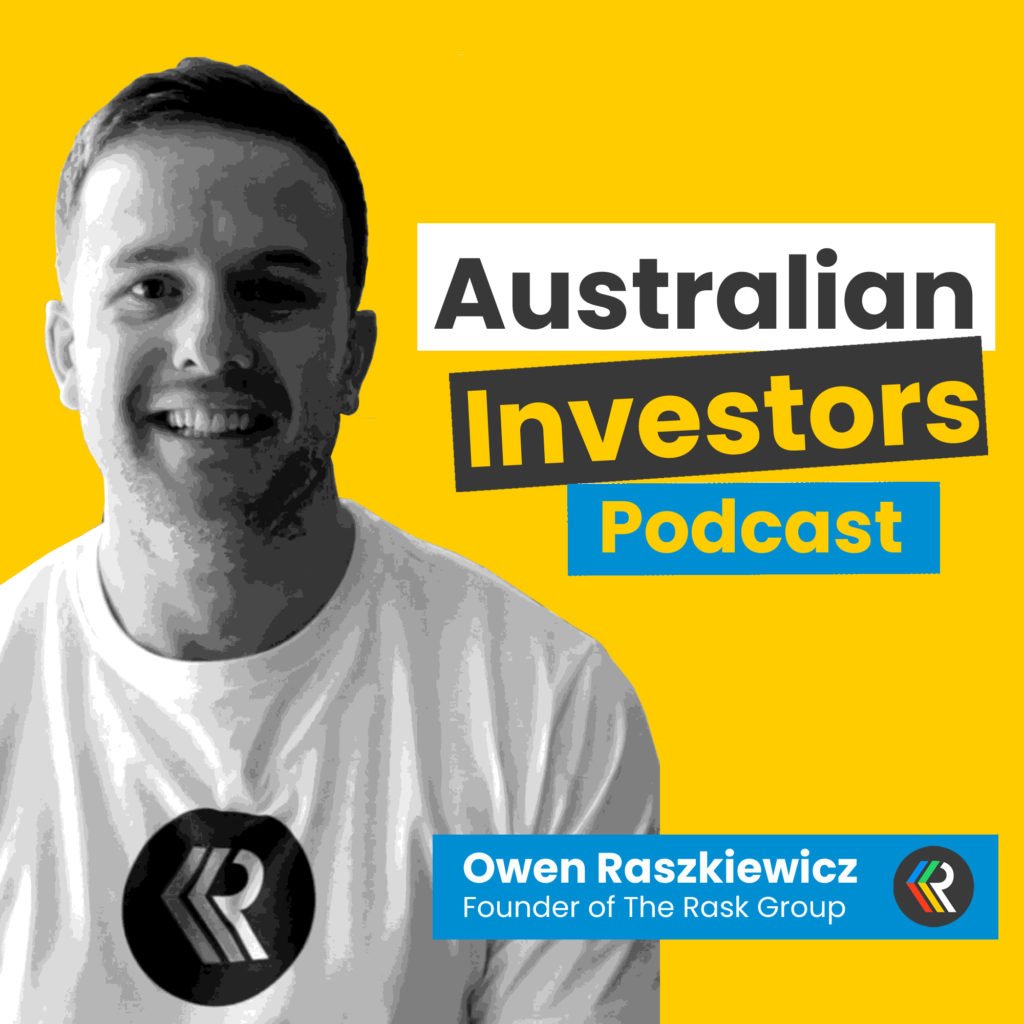 Search: