Wesfarmers Ltd (ASX: WES) shares entered a trading halt on Friday morning as the conglomerate awaits the outcome of the courts over its Coles Group divestment.
(Click here to learn what a trading halt is)
Wesfarmers is the owner of Bunnings Warehouse, Coles, Officeworks, Kmart and other large businesses.
What's Going On?
In March this year Wesfarmers announced it would divest Coles to its shareholders. The transaction could be valued as high as $20 billion, according to Reuters.
Wesfarmers acquired Coles in 2007. It has since turned around the business and into one of Australia's most valuable brands. However, it faces increasing pressure from Woolworths Group Ltd (ASX: WOW), Aldi and online.
Wesfarmers has been on a sales drive over the past year. For example, it recently sold its Kmart Tyre & Auto assets for $350 million. The Curragh coal mine was sold for $700 million.
The Trading Halt
[emaillocker]
In a media release this morning, Wesfarmers requested a trading halt of its shares on the ASX as it awaits a court decision on the Coles demerger.
"The trading halt is requested to enable the Company to manage its continuous disclosure obligations in the context of the court hearing on 5 October 2018 in relation to the proposed demerger of Coles Group Limited and associated disclosures," the statement read.
Shares are expected to return to active trade on Tuesday, October 9th or sooner.
In July, Wesfarmers said the deal is expected to complete in late November but it noted the demerger is subject to board, shareholder and regulatory approval.
One of the uncertainties is whether or not tax relief will be granted for shareholders who decide to sell their Coles shares after the demerger.
"Wesfarmers has applied to the Australian Tax Office for a class ruling confirming the demerger will be eligible for rollover tax relief," Wesfarmers' website reads.
More broadly, Wesfarmers said shareholders would receive their divestment information booklets after initial court approval for the deal.
"…a scheme booklet containing detailed information about the demerger is expected to be sent to shareholders in October 2018, with a shareholder meeting to consider and vote on the demerger to be scheduled for November 2018," Wesfarmers announced in July.
With Wesfarmers shares rising from around $41 in March to over $49 today, according to Google Finance, investors will be eagerly awaiting the next update.
[/emaillocker]
Like Finance? Listen To The Best* Finance Podcast On Earth
The Rask Group's Australian Investors Podcast is fast becoming Australia's #1 podcast for serious investors. It provides unique insights from Australia's best investors, entrepreneurs, authors and financial thinkers. Download the latest episode free on iTunes,  Castbox, YouTube or wherever you choose to listen.
Here's a timeless interview with former stockbroker, Charlie Aitken.
*As voted by us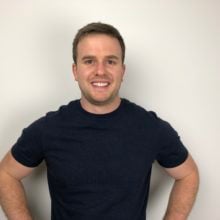 Owen Raszkiewicz
Owen Raszkiewicz is the Founder of The Rask Group, which includes Rask Finance, Rask Invest and Rask Media. Owen's members-only investment website (Rask Invest) includes access to his top share ideas from the ASX and international markets, as well as many pages of education on budgeting, everyday finances and more. When Owen is not reading about finance he's following Chelsea, Hawthorn Hawks and the Storm. He holds a Master's Degree in Financial Planning, a Master's Degree in Applied Finance, Bachelor's Degree in Technology, and has passed level 1 of the Chartered Financial Analyst program amongst other things.
Related posts
Investors Podcast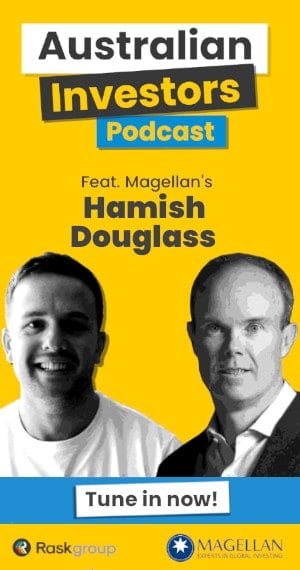 Search: